Katie Goddard
15 January 2020
School of English, Communication and Philosophy
Summer volunteering placement
Where did you go?
I volunteered with the SAFE Foundation charity in Cambodia
What motivated you to take up a Global Opportunity?
I have always wanted to visit South East Asia and I have always wanted to gain teaching experience. Global Opportunities enabled me to do both this summer! I was fortunate enough to spending four weeks in Cambodia volunteering at The Public Vocational Skills Training Centre in Siem Reap. We taught basic level English to the children as well as discussing social issues including: Environmental Sustainability, Gender Equality and Nutritious Living.
What were your top three highlights from your time abroad?
Gaining teaching experience; I really enjoyed leading a class and seeing the children's academic and social progression. We taught at the school Monday to Friday for a whole month; by the end of the project children who could not speak English to begin with were able to hold a conversation with you. It was so rewarding seeing the children's progression and knowing that the work you were doing was making a difference.
Getting to explore Cambodia; we had the evenings and weekends off which meant we were able to explore! We visited: Angkor Wat Temple, the floating villages, West Baray and so many other fantastic places.
Meeting new people; on my project there were six other Cardiff University students. It was so lovely getting to meet new people who you otherwise would not have met. You spend about 12 hours a day with your team so you get to know everyone very quickly! It's also lovely being back in Cardiff with everyone; I see the members of my team almost daily! We have bought the Cambodian tradition of Saturday quiz night back to Cardiff!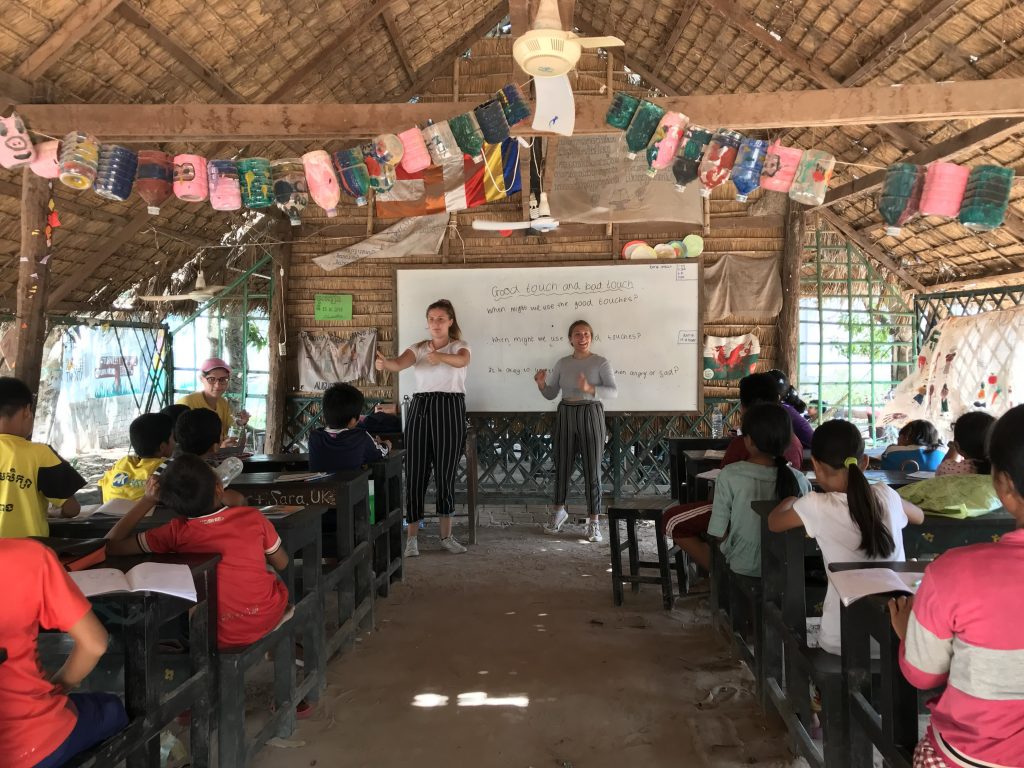 What was your biggest challenge and how did you overcome it?
The language barrier! It was really difficult teaching children who did not speak your language; we assumed their English comprehension would be stronger. The first week of teaching week was really challenging. We had to adapt our original lesson plans and activities to find more effective ways to communicate with the children. This resulted in playing more games and drawing pictures to help describe the topics. As a team, we also decided to learn conversational Khmer – the children's native language. We learnt phrases such as "good morning," "have you finished your work" and "write it down" (phrases primarily relevant to classroom learning!) This made communicating in the classroom much easier. It also meant that we were teaching the children to speak English whilst at the same time they got to teach us phrases in their own language. The phonology in Khmer is so different to English, the children loved it when we attempted to say complex words! It made the learning environment more fun for everyone!
How has your placement benefitted your studies or your future career?
I have always been interested in teaching as a career path; this project provided the perfect opportunity to experience teaching. It made me realise how much I enjoy working with children and seeing their progression, it is such a rewarding feeling! The project also helped to develop transferable skills – primarily teamwork and effective communication. Teamwork was required when creating daily lesson plans and setting overarching weekly academic goals. Effective communication was paramount when teaching, especially to children who lack English comprehension.
What would you say to a student who was unsure about spending a period abroad at university?
Everyone gets nervous, it is completely normal, I was SO nervous before I left! I am not ashamed to say that I spent the whole flight to Cambodia in tears because I didn't know what to expect; I spent the whole returning flight in tears because I didn't want to leave! You will have the best time so do not let nerves get in your way!
What are the top 3 things to do in Siem Reap?
Angkor Wat Temple; try and go at sunrise it is so beautiful!
The floating villages (although check you are going with a reputable tour agency.)
Pub street! I recommend Saturday night at Temple bar!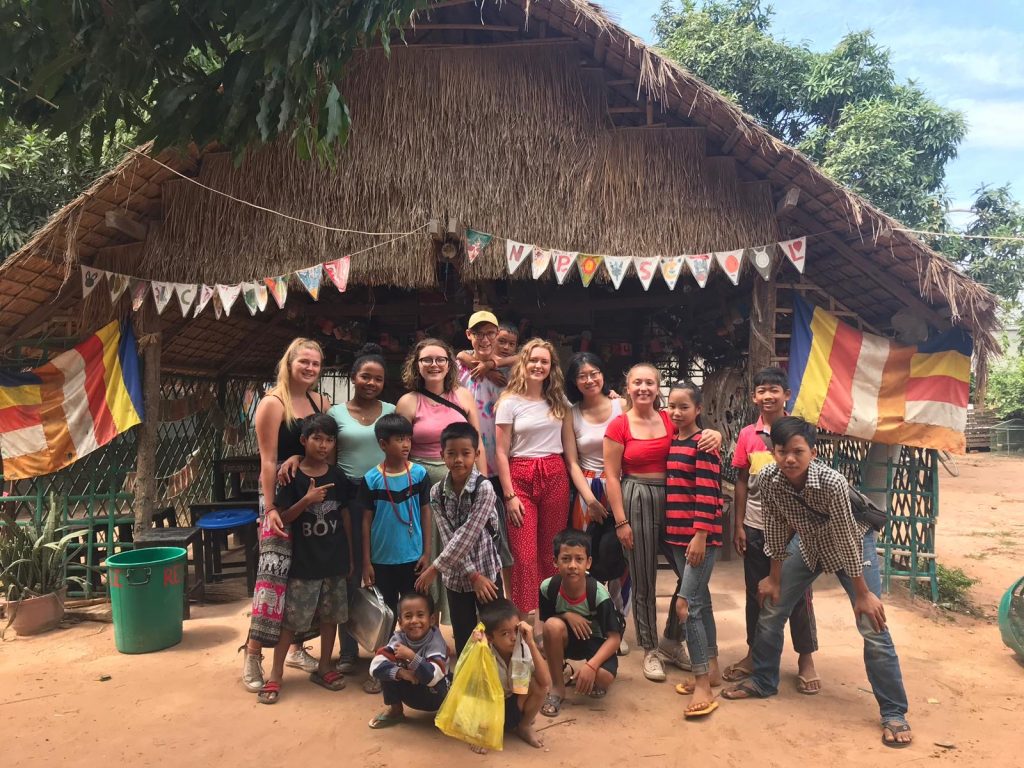 What are you looking for?
We're looking for enthusiastic students who are currently abroad, or are soon going abroad, to share their experiences and write for our pages!
If you're interested, get in touch by emailing us at go@cardiff.ac.uk