How I prepared to study abroad with long-term health conditions
5 August 2019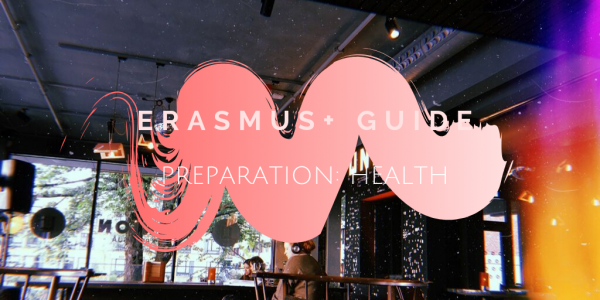 Health precautions can be as simple as a general check-up with the general practitioner, optician and dentist, vaccine evaluation and a supply of contraception. For others, like myself, who have long-term medical conditions, there can be more things to consider.
I was diagnosed with Chronic Fatigue Syndrome and Fibromyalgia nine years ago. Both are currently incurable conditions that afflict the emotional, physical and neurological system. They can only be treated by self-management. Thus, preparing to study abroad with a health condition means that there are things such as prescriptions, medical documents and certificates to consider for which I will explain alongside the general medical errands.
Placement Performa
A Placement Performa is a document that entails what support may be required for those with or without a disability. The Student Support at Cardiff University has been incredible in my first two years, enabling support and access arrangements to accommodate my conditions.
The Placement Performa ensures that any arrangements or additional support I have at Cardiff are also in place at UiO. The form covers support, access, travel, accommodation and risk assessment. First, I filled in the form and sent it to my Student Support and then had a face-to-face appointment to further discuss and send off the form.
Trip to the Travel Nurse
The most important thing to consider first when approaching the medical side of preparation is ensuring that all shots are up to date. When temporarily moving to another country, it is important to be protected from anything that could cause serious damage. This precaution to prevent such an event can be done through a travel form which can be retrieved and returned to a local surgery.
I visited my local surgery and filled in the travel form; detailing where, when and how long I planned to travel as well as previous vaccines and inoculations I already had. After having filled it in, I returned it to the desk and was given a scheduled phone appointment with the nurse that would inform me if I needed any shots. Thankfully, all of my shots were up to date and I was in no need of anything.
Contraception and a Supply of Medication
Whether it is for sex or regulating periods, having a substantial amount of contraception is necessary. My general practitioner personally recommended not to stray from my normal contraceptive injection as different forms such as the pill, rod or coil can take time to settle with the body.
I initially switched to the injection from the pill as it conflicted with medication and since it is usually administered by a nurse, I was given the option of trying Sayana Press, a self-administrative injection. Time to transition to this injection, with careful evaluation of my capacity to self-administer by my general practitioner, was a necessary step in the case that it wouldn't work out.
Alongside contraception, ensuring a supply of medication for the time abroad is essential. Travelling for the one semester in Norway is not enough time required to be able to register with a general practitioner so when I managed to get an appointment with mine, I did literally take a list in with everything I needed to sort (such as travel nurse, contraception, medical documents and prescriptions) and was given a sufficient amount of medication that would cover me whilst in Norway. Like hospitals, local surgeries are also overwhelmed so getting an appointment will be difficult if not done a few months before leaving.
Having a checklist to refer to really helped with this as it ensured that I had covered everything I required within one appointment, rather than taking more of my doctor's time.
Medical Documents
Of course, taking a lot of medication for a semester abroad requires medical documents or certificates otherwise travelling will be problematic. Acquiring medical documents can be done so through a GP or a letter to the surgery explaining the need for such documentation.
Having Chronic Fatigue Syndrome and Fibromyalgia meant that I needed medical documents that explained not only my conditions but also my current prescriptions. I have never needed to pack a sizeable amount of medication since I've never travelled away for such a long time. I was worried about how to pack it and whether the documents my GP supplied was enough.
Thus, to hush my concerns, I ended up speaking to the airline I'd be flying with as well as researched the requirements of the airport I would be flying from. Through the advice of the airline and the information of the airport, I reached the conclusion to carry my medication in my hand luggage, meaning that there will be no issue with my checked luggage and I'll be able to supply my medical documents in security.
Opticians and Dentist Check-Ups
Since I suffer with cataracts in both of my eyes, I decided I wasn't taking the chance with my current lens and booked myself in for an appointment which did lead to a new lens prescription. I hate the dentist because my teeth are so sensitive due to being born with no enamel but getting them checked, scraped and cleaned was worth the security that my teeth will be in good condition.
It isn't something most would necessarily consider but get an appointment with the dentist and, if applicable, the opticians. Making sure those eyes and teeth are in good condition can prevent damage to them that could be caused if they have not been recently checked.
The medical side of this checklist took a couple of weeks to complete due to booking my GP appointment early and packing in everything necessary. I set up my appointments back-to-back in a week so that I could rest assured that everything was sorted.
What are you looking for?
We're looking for enthusiastic students who are currently abroad, or are soon going abroad, to share their experiences and write for our pages!
If you're interested, get in touch by emailing us at go@cardiff.ac.uk