How I prepared financially to study abroad
5 August 2019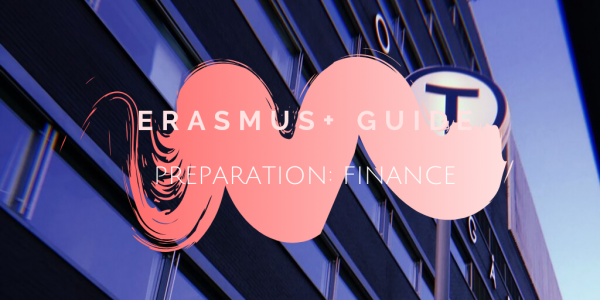 Amongst the studying abroad process, there comes the realisation that there is a lot of administration and preparation to be done. I've spoken about the things to consider before applying, the steps to take when applying and my personal experience of seeking accommodation for my time in Norway and it seems only fitting to continue on this trail with my experience and tips on how to prepare for studying abroad in a clear and coherent way.
As the obligations begin to pile up, it is clear that a checklist is the only way to cohesively structure everything that needs to be done. Checklists are not for everyone and there are so many ways to make such a list creatively to enjoy what is a frustrating process. Once I got my nomination for UiO, I created the first of three checklists that would see me through to preparing for my semester in Oslo with my sanity intact; the administration checklist.
Finance • Health • Travel • Forms • UiO
The most important sector of the list personally was sorting out my finance for which I will discuss my personal recommendations and experiences.
Student Finance and Insurance
As discussed in previous posts, it is crucial to have financial stability. I applied for Student Finance the day it became available to know what would be my main source of financial aid. Applying early is probably the best thing to do because I was given my entitlement summary a week later. To include my extenuating circumstance of Erasmus+ was simple; I had to select the 'study abroad' option within the term residence section and then explain whether it was Erasmus+ or International.
Other financial things to consider is travel and health insurance. Cardiff University offer such insurance but getting additional insurance isn't unnecessary if I was planning to leaving before the insurance guarantee.
Laptop Well-Being
A laptop malfunctioning can be a terrible issue when used to type up notes, listen to lectures or carry out assessments on. It could be even worse if said laptop were to fail when abroad in a country that does not have that hefty local Currys. But laptop well-being can be simple when it is insured, with most companies offering a free full check-up of the device.
I had my laptop serviced after I completed my second year exams. This check-up resulted in a new screen, fan and some general tender loving care for my trusty HP.
Banking
Finding a travel money card for Norway was surprisingly difficult. Quickly becoming a cashless city, I needed to ensure I had a bank card that I could use that did not have the shocking exchange rate and additional fees that my bank offered. (I paid at least £30 more than I should have for my deposit due to the exchange rate of my bank.)
It took a lot of research and connecting with people to find the right card for me, which was Monzo, a digital bank turned fully-fledged with a MasterCard debit card. Norway have a group for international students which led to connecting with a fellow Cardiff University student who had just finished her placement at UiO that gave a glowing review of Monzo. Finding people from the same home institution is a goldmine of information and advice.
Mobile Network
In a society where phones are glued to the hand, I knew that I needed to make sure that my phone would be working properly in Norway. Not for social media but to make sure I could remain in consistent contact with my family and partner, the latter for which will be in Nice. I considered a multitude of options from getting a pay-as-you-go SIM card in Norway, switching to a different network or remaining with my current provider, Virgin, as my current tariff would remain the same in Norway.
In the end, I chose to remain with Virgin after being unsatisfied with the data supplied by a Norwegian SIM (WhatsApp will be my point of text and call) and other providers such as EE suggested that customers would need to return to the UK every ninety days to reactivate their SIM card – the latter was simply a risk for more data that I wasn't willing to take.
In retrospect, the financial part of my checklist took upwards of three months to complete with consideration to the duration for the laptop evaluation and the amount of research that went into banking and mobile networks.
What are you looking for?
We're looking for enthusiastic students who are currently abroad, or are soon going abroad, to share their experiences and write for our pages!
If you're interested, get in touch by emailing us at go@cardiff.ac.uk