George Morgan
11 December 2020
School of History, Archaeology and Religion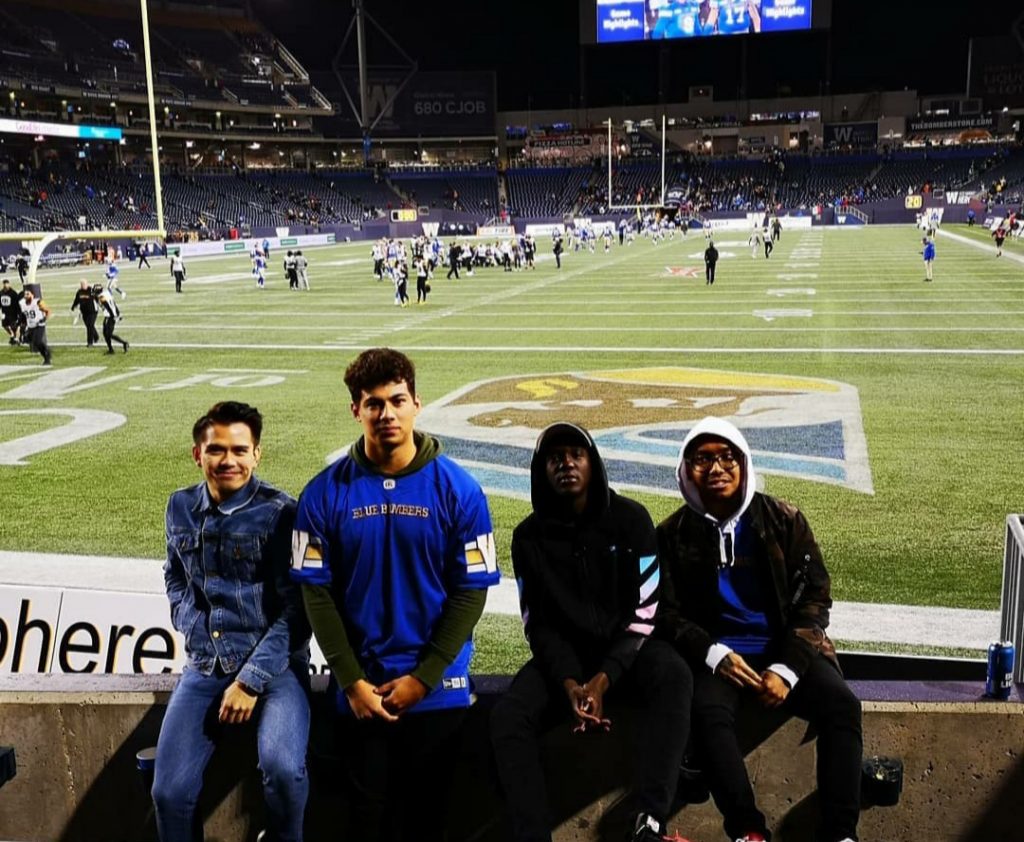 International Exchange Placement
Where did you go?
I went to Winnipeg, Canada to the University of Manitoba
What motivated you to take up a year abroad?
I was motivated to take up a global opportunity, because it was a chance to incorporate my passion for travelling within my university studies. It also allowed for me to experience what it is like to study in a foreign country and to get a greater understanding of different cultures, by interacting with the other students.
What were your top 3 highlights from your time abroad?
The first highlight of my trip was getting to travel Canada during the university breaks, and visit all the major cities such as Vancouver, Toronto and Quebec, and to see the national parks where I was able to travel to the polar bear and narwhal reserve and the world famous Fernie Ski resort.
The second highlight of my exchange was getting to experience things in Canadian culture that are not the same in the UK. I got the chance to try national sports such as ice hockey and Canadian football, go to festivals which were a huge part of local Winnipeg society where they had regular city wide festivals and to sample the wide variety of cuisine.
Finally, the third highlight of my experience was the people that I was able to meet on my exchange, not just Canadian locals, but also other students from all over the world also on exchange at the same institution, who I still stay in contact with now.
What was your biggest challenge? How did you overcome it?
The biggest challenge that I found, was being away from home for such a long period of time and being so far away from friends and family. I overcame this by making sure that I stayed in contact with everyone back home regularly and keeping myself busy while I was on my exchange, through socialising with the new people I met and trying lots of new things.
How has your placement been beneficial to your studies at Cardiff University or your future career?
My placement has been greatly beneficial for my studies at Cardiff university and future career for a great variety of reasons. One of those is the fact that it allowed for me to pick up new study skills due to having to adapt to the difference in university structure between Cardiff University and my host institution, as well as allowing for me to take classes and modules that I would otherwise not been able to do at Cardiff. This has therefore broadened my knowledge of my chosen subject of study. It has also allowed for me to meet people from all over the world and develop networks with people that I never would have met if it wasn't for my exchange year.
What is the one thing you wish you'd known before you left?
One thing that I wish I knew before I left was that it is really important to get involved with societies and clubs, as well as attending all the university events and activities that are put on, in order to meet new people. The best society that I wish I had joined earlier in my exchange year was the international exchange student association, as this allowed for me to meet with lots of other people that were in the same position as myself.
What would you say to a student that was unsure about spending a period abroad?
I would say that it is something that you only get the chance to do once and is definitely an experience that you would not want to miss out on, as it would be the most memorable year of your whole university experience.
What are 3 things to do in Winnipeg?
One thing that is great to do in Winnipeg is to attend all the festivals that take place throughout the year, such as food, art and music festivals that run about once a month and take place throughout the entire city, with all members of society part taking in the activities. These consist of poutine cooking contests, street art creation and ice skating on the Red River.

Another thing is to attend all the sporting events such as CFL and Ice hockey matches, which the locals are very passionate about. Throughout the city of Winnipeg there isn't anywhere you can go without seeing the logo of the Winnipeg Jets, the local NHL Hockey team, and their passion for the local teams was displayed during my visit by the huge parade that was thrown when the Winnipeg Blue Bombers won the CFL.

Finally, as Winnipeg is quite central in Canada it is a great place for travelling to other places, such as the polar bear resorts in Churchill, the national Parks in Banff, Ski resorts in British Columbia and all the other major cities, such as Toronto, Quebec and Vancouver.
Please sum up your experience abroad in one sentence.
A truly unforgettable experience.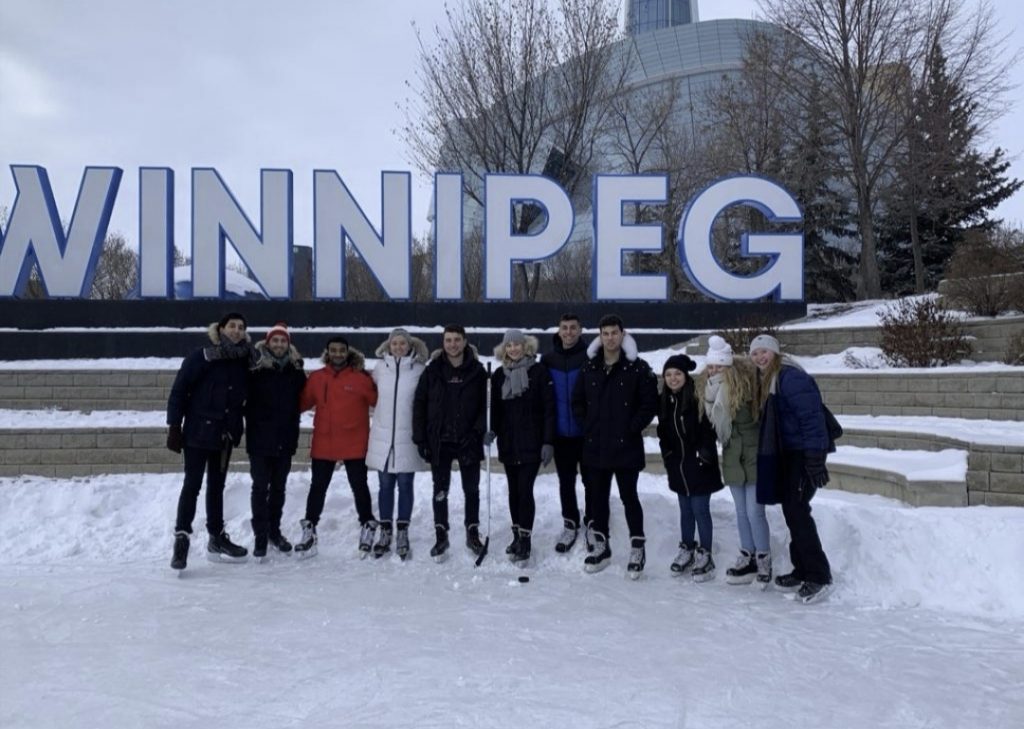 What are you looking for?
We're looking for enthusiastic students who are currently abroad, or are soon going abroad, to share their experiences and write for our pages!
If you're interested, get in touch by emailing us at go@cardiff.ac.uk