Christmas in Oslo
3 December 2019

Now that my time in Norway is nearly at an end, I have been quite quiet here as I have been busy checking off everything I have desperately wanted to do before I leave. So, whilst this will be a short one, I wanted to share my experience of the beginning of the Christmas holiday and the Norwegian traditions here in Oslo.
Christmas Dinner: Pinnekjøtt and Fenalår
I believe the greatest thing that came out of having to do an oral presentation for one of my modules was meeting Karianne. As a Norwegian, she has educated me and given me so many wonderful experiences during my time here, including preparing and cooking me a traditional Christmas dinner.
Translated to 'stick meat', Pinnekjøtt is a salt-preserved lamb dish served with swede mash, vegetables and lingonberry jam. For dessert, we had Karianne's partner's favourite festive snack Fenalår which is a cured, salted and dried leg of lamb served with flatbread and sour cream. This was enjoyed with traditional Norwegian Christmas drinks and I honestly am still thinking about how delectable this meal was!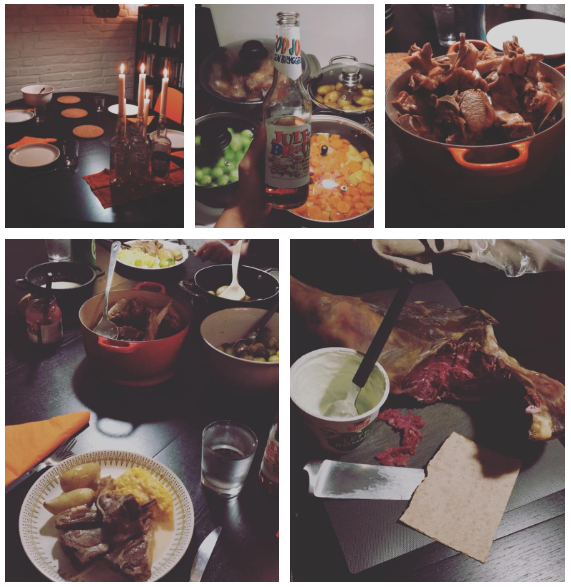 Christmas Market: Jul i Vinterland
There are multiple Christmas markets in Oslo, and I have manged to visit a few of them, but Jul i Vinterland is known by Norwegians to be the one that tourists love. I certainly can see why. In what is usually a very vacant path beside National Theatre and the main UiO buildings, Jul i Vinterland fills the air with scents of gløgg and wood burning. It boats a multitude of food, jewellery and pop up bars alongside a ferris wheel, ice rink and a helter skelter.
This market is incredibly easy to access, being a single metro ride away from my student accommodation so I have visited a few times to overload on cheese and gløgg!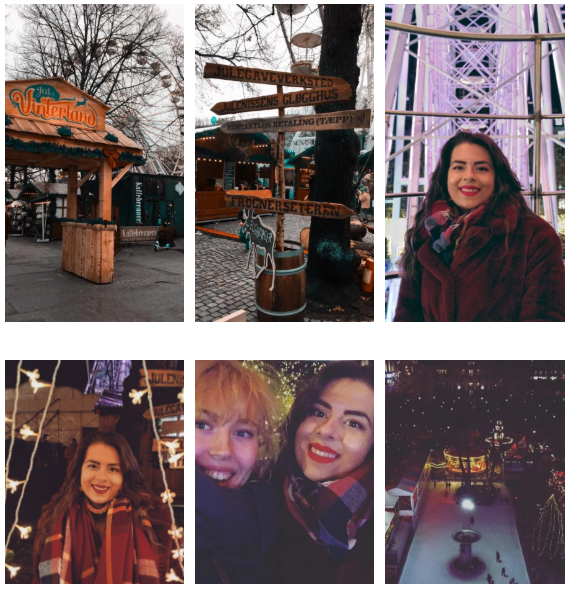 Kringsjå Friluftskino
To mark the lighting of the Oslo Christmas tree and the start of the festive season, my accommodation hosted another open cinema. Unlike the summer showing of Bohemian Rhapsody, this showing of Harry Potter was snow-covered, cosy and very, very cold.
Everyone huddled together on the wooden benches adorned with reindeer skin and I think I can safely say I am a dedicated Potter fan after sitting for three hours in -7°C. I cannot say that sitting in five layers with my friends, gingerbread and gløgg was not the best way to enter the holiday season.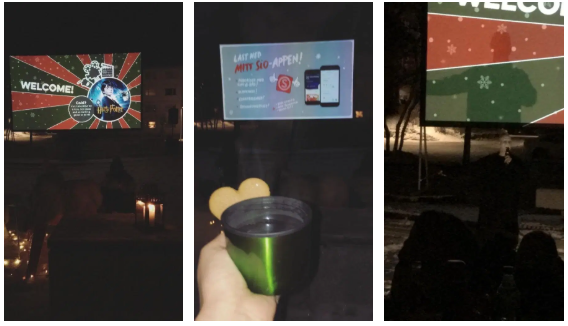 Sognsvann in Snow
I feel so fortunate to have experienced snow in Norway three times; twice in Oslo – so I could not leave my trip to a frozen and frosty Sognsvann off my festive experience in Oslo.
So yes, I slipped on the ice in what can only be defined as a comedy show style fall but I am thankful it was not the ice on the now frozen lake. (Though treading upon the frozen lake was quite scary as it began to crackle!) But other than that, experiencing Sognsvann in full winter mode was possibly the best experience. You would think I would be tired of walking around the same lake over and over, but with each weather form, I get to experience it anew.
I will miss Sognsvann and the peace it has brought me this semester the most.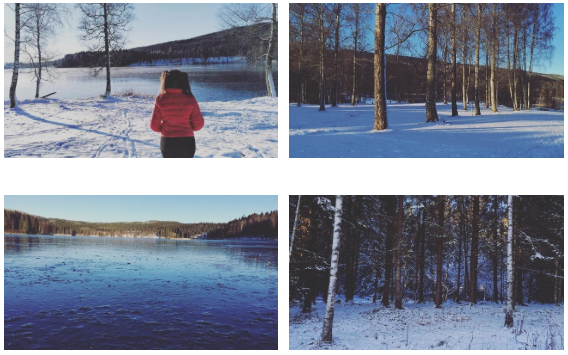 What are you looking for?
We're looking for enthusiastic students who are currently abroad, or are soon going abroad, to share their experiences and write for our pages!
If you're interested, get in touch by emailing us at go@cardiff.ac.uk