Cheap Dreams
10 April 2017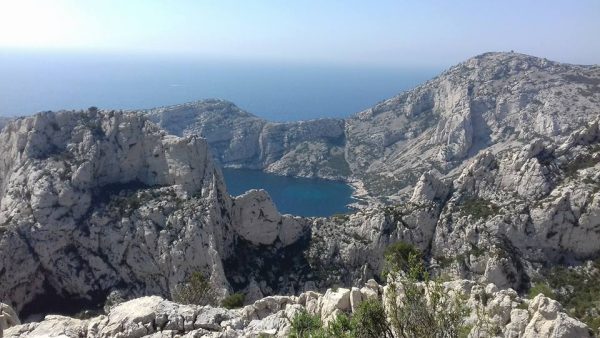 Wow, it's been a really long time since I wrote an entry here, so I guess I should start by quickly reviewing the last month or so…basically I've been pretty busy at work, especially as the high season is starting to roll around, meaning that we've had more and more bookings to deal with.  That, combined with the essay work I've been doing, has meant that this blog has been in the back of my mind a little, but I've got a little time now so I thought I'd dedicate this entry to some great, cheap things to do here in Marseille.
Les Iles Friouls – these are two small islands just off the coast of Marseille, made up of If, the smallest island, where you can visit the castle that is mentioned in Alexan
dre Dumas' "The Count of Monte Cristo".  If was mainly used as a prison island for a select few rich nobles, but did also at one point house a rhinoceros, after the ship transporting it from Africa to Paris was forced to land on the island in bad weather.  Sadly, things didn't end so well for the rhino – a few years later, the transport ship taking it to Rome as a gift for the Pope sank, so there's a fun story for you.  The other island is technically two small ones joined together by a man made tidal barrier, but they are absolutely beautiful.  As both are part of the main national park, their environment is highly protected.  There are no
cars on either island in order to preserve the various birds and varieties of plants that live there.  Most importantly,
though, the islands offer stunning secluded beaches and inlets and the views back to the mainland are amazing. I definitely recommend a visit, as you can see most of the islands in an afternoon and tickets for the small ferry out to both If and the two larger islands are pretty reasonably priced, with a return ticket costing around 16 euros a head.  OK maybe not that cheap, but for what you'll see definitely worth it.
Le Parc National des Calanques – The other amazing (and cheap) place that you need to visit in Marseille is the Parc National des Calanques.  The Calanques are essentially the huge white cliffs that run along the coastline to the
east of the city, and form an incredibly beautiful and awe-inspiring area.  All the paths in the park are pretty clearly marked, and although I did lose my bearings at one point due to some dodgy signing, it's pretty easy to navigate around.  The views from the top of the Calanque de Morgiou are just something else, and even if you're not a serious
hiker, you should still find most of the paths easy enough.  The paths down the slopes are also worth a look, as they lead down to some of the most beautiful inlets and bays I've ever seen anywhere, most of which would look more at home in the Caribbean than just outside of France's second city.  And the best part about this? It'll only cost you 8 euros for a return bus ticket to visit all this.  If that's not a great deal, I don't know what is.
I'm really looking forward to going back to both these places, and as the prices are so reasonable for what you get, I can see myself spending quite a few of my days off there during the summer.
---
Comments
What are you looking for?
We're looking for enthusiastic students who are currently abroad, or are soon going abroad, to share their experiences and write for our pages!
If you're interested, get in touch by emailing us at go@cardiff.ac.uk