Vince Mojares
15 January 2020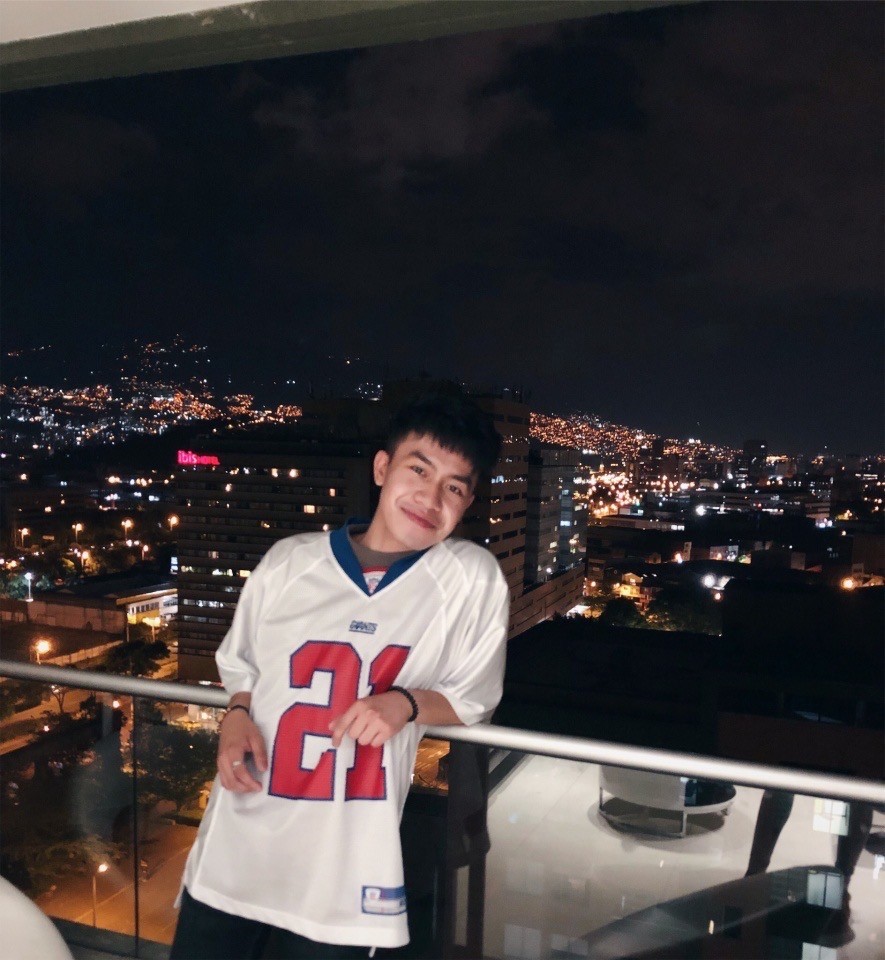 School of Computer Science
Summer Internship
Where did you go?
I spent my summer in Medellín, Colombia for 6 weeks interning through the Intern Group with the Chef Company. I was placed in the Interactive Deparment, implementing AR and VR applications.
What motivated you to take up a Global Opportunity?
As I'm coming up to my final year at university, I knew it was vital to take up a work experience or some sort of placement or internship to boost my application in terms of applying for a full-time job after graduation. Since I love travelling, I thought why not get the chance to work or study or volunteer abroad while having the chance to also travel the country/city I'm in. And that's when I found out about the partnership between Cardiff University and The Intern Group through Target Connect and then eventually applied.
What were your top three highlights from your time abroad?
My top highlight would be the internship itself with Chef Company. My experience with this company was nothing short of incredible. During my first day, I was shown around the workspace to which I then immediately felt, yes, I chose the right one! All the employees there were very welcoming, warm and extremely kind.
My second highlight would be the football match I got the chance to watch between Independiente Medellin and Atletico Nacional! As a medium-passionate football fan myself, it was incredibly amazing to see the most passionate and loving football fans I've arguably seen in my life. For the full 90 minutes, all the fans for both teams were shouting, chanting and jumping non-stop. It felt like I was in a mosh pit for 90 minutes. Despite being stood in the Independiente Medellin stands, who were losing 5-2, the fans didn't feel the need to leave early and stayed with the team through the end.
My third highlight was the Guatape tour that The Intern Group organised for us. The excursion to Guatape / El Peñol is one of the most popular day trips in Medellin. From the top of El Peñol rock we had an amazing view of the man-made lake. The nearby town of Guatape should not be missed too for its colourful zocalos that adorn the local houses. It was absolutely breathtaking!
What was your biggest challenge and how did you overcome it?
My biggest challenge would be the language barrier. This was because when I arrived there, I had not known that there would be such a small number of people/locals able to speak English. I was then told that 90% of the population spoke purely Spanish while the remaining 10% can speak English. Therefore, you can tell that speaking Spanish is almost a necessity while staying in Medellin. Fortunately, prior to coming to Medellin, I already knew a little Spanish but to be honest, it wasn't enough so how I continued to learn Spanish while I was there through the Duolingo language app.
How has your placement benefitted your studies or your future career?
My placement has definitely been beneficial to both my studies at Cardiff University and future career because first of all, the work that I was doing was to do with VR and AR applications so has given me a bit of a headstart going into third year as that's one of the modules included in my final year for NSA. In addition, gaining work experience in the software industry and especially in Colombia, one of the fastest emerging markets in the world, has allowed me to gain insights on how it would be like to work in a real-life competitive, fast-paced environment where you would have to handle a lot of responsibilities.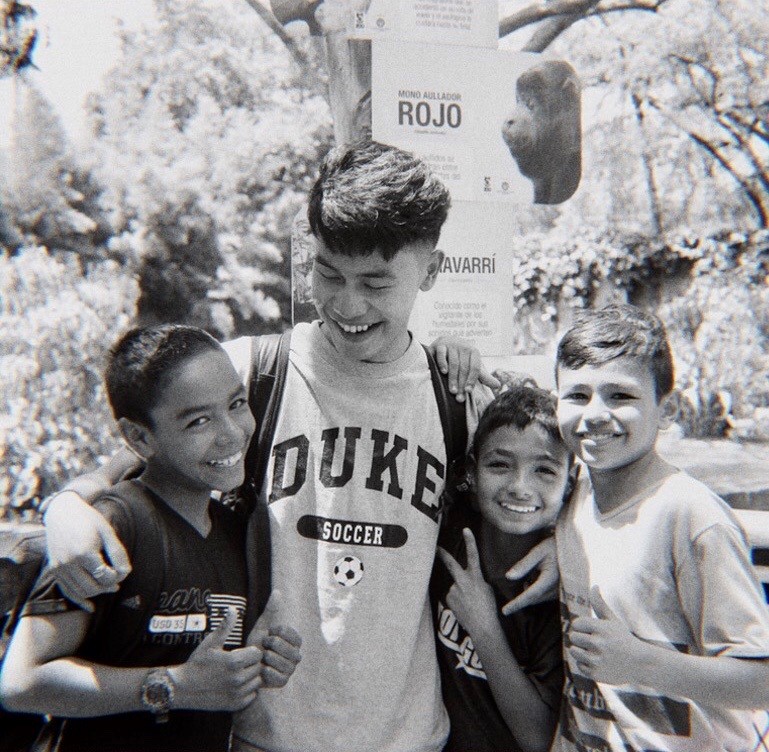 What would you say to a student who was unsure about spending a period abroad at university?
Studying abroad can be daunting, due to the potential language barrier, culture shock, homesickness, safety risks, and so on. However, spending time abroad has helped me to learn much more about myself. It has made me far more self-sufficient and independent than I thought I could be.
They say that people who have spent time abroad are more flexible, adaptable and resilient than those who have not. Why? Well, you're able to adapt to that country's culture and its way of life, and this will help you to become more flexible in your approach to life and work.
Be confident, open-minded and optimistic, and you will succeed.
What are the top 3 things to do in Medellín?
There are honestly so many things to do in Medellin! Here are my top three:
See a football/soccer match – Football here is religion and, if there are games when you're there, you should really try to see one. Medellín has two local teams: Atlético Nacional and Independiente Medellín. Ticket prices are well under 40,000 COP (under $12.50 USD).
Guatapé Tour – Guatapé is the most popular day-trip destination from Medellín. It's a colourful pueblo (village) situated on the edge of a lake about two hours from town, and it's possible to take tours of the surrounding area by speedboat or party boat (which is very popular with backpackers who spend a night or two here).
Comuna 13 – This area was once the most violent part of Medellín. Murder, drugs, and violent crime were rampant (it's still not a safe area to visit at night). However, thanks to its street art (which was a reaction to heavy-handed police raids) there has been a huge influx of tourists.
What are you looking for?
We're looking for enthusiastic students who are currently abroad, or are soon going abroad, to share their experiences and write for our pages!
If you're interested, get in touch by emailing us at go@cardiff.ac.uk