Celebrating UNESCO International Day of Women and Girls in Science 2021
19 February 2021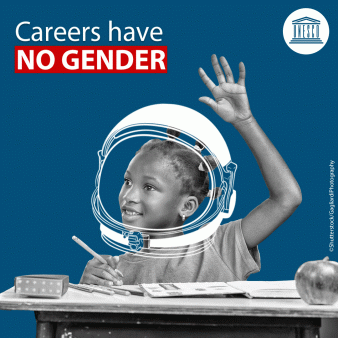 On Thursday 11th February we celebrated the UNESCO International Day of Women and Girls in Science with a TWiSTEM (Trevithick Women in STEM) lunch event showcasing five of the inspirational PhD students we have from Computer Science, Engineering and Physics & Astronomy.
Chaired by Professor Erminia Calabrese, the event was open to undergraduates and any staff or researchers (of any gender) who were interested in hearing some inspirational stories of science. Each researcher spoke for 6-7 minutes about their career journey and their current work, finishing off with a panel Q&A. There were ~32 attendees at this TWiSTEM event, celebrating the promotion of equal access to and participation in science for women and girls.
Video recording of the event
A recording of our lunch event can be found here: https://cardiff.cloud.panopto.eu/Panopto/Pages/Viewer.aspx?id=9e8e613d-1d60-4dc2-a15f-acd200fd5181
Speaker Profiles
Rachel Joyce
PhD student from the School of Engineering modelling skin and micro needles including their interaction and performing experiments to validate these models.
Eva Duran Camacho
PhD student from the School of Physics & Astronomy researching numerical simulations of star formation in Milky Way-type galaxies.
Elena Boulet
EngD student from the School of Engineering researching with the optimisation of hydrogen and ammonia based fuel utilisation in reciprocating engines.
Naeima Hamed
PhD Student from School of Computer Science and Informatics (COMSC) doing research which involves applying semantic data integration techniques (computer science methods) to develop data-driven predictive analytics in order to predict events, such as poaching and illegal wildlife trade.
Marina Kovaleva
PhD student from the School of Engineering researching the improvement in the design of gas turbine combustors for ammonia-hydrogen energy.