The UK's First Female Professor: Millicent MacKenzie
17 March 2015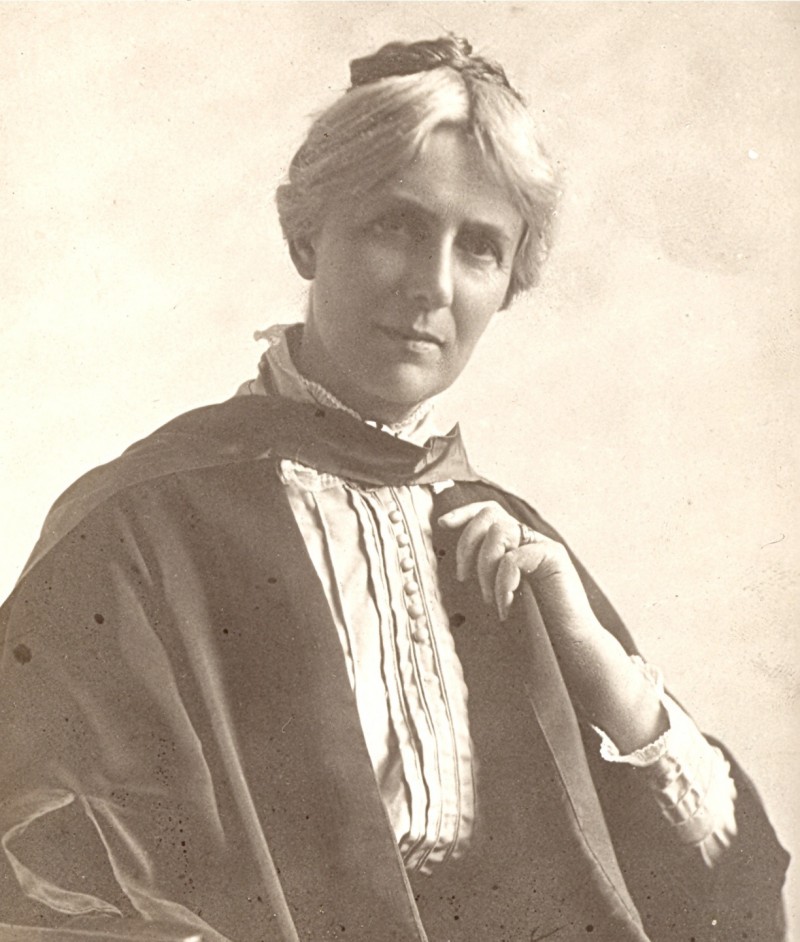 Hettie Millicent Hughes was Normal Mistress at the University College of South Wales & Monmouthshire from 1891-1904.  "Normal Mistress" was a term to describe someone who provided instruction to trainee teachers.  We have a copy of her 1898 contract – see image below.
Millicent was made an Associate Professor in 1904 and Professor of Education (Women) 1910-1915.  She continued as Head of the Women's Training department until 1915 and played a key role in the establishment of the College School.  Founded by the University, the College School was a demonstration school in which members of the Secondary Training Department for Women carried out their teaching practice and taught boys until the age of 10 when they were expected to attend a public school and girls until they were 18 or 19.
Millicent married Professor John Stuart MacKenzie in 1898.  John Stuart MacKenzie was Professor of Philosophy at the University College of South Wales and Monmouthshire.  In the Council Minutes 1898, it is recorded that Millicent wrote to the College Council in 1898 to ask if she could continue as Normal Mistress after her marriage [Ref.: UCC/CL/Mn/4]. This is included in the minutes of a meeting of the Council held on 1st February 1899, at which the Council resolved to allow her to continue in post and expressed their best wishes.  The College had a history of supporting women's education (which will be covered in an upcoming blog post) and encouraging women into the workplace.
In 1909 Millicent was also the first woman to be appointed to Cardiff's Senate, though the Senate Minutes record her attending and being involved in Senate Meetings going back to 25th October 1904 [Ref.: UCC/ Sn/M/4].
The Council Minutes, 1914-1915 [Ref.: UCC/CL/Mn/12] document both Millicent and her husband leaving the University, and at a meeting of the Council on 14th May 1915, the Council accepted their resignations "with deep regret".  Millicent's impact on the College was significant.  Her influence has been felt by generations of school children, whose education was improved by her significant contribution to the provision of education in Wales and beyond.
---
Comments