The Creative Cardiff Research Network is entering a new phase
27 January 2016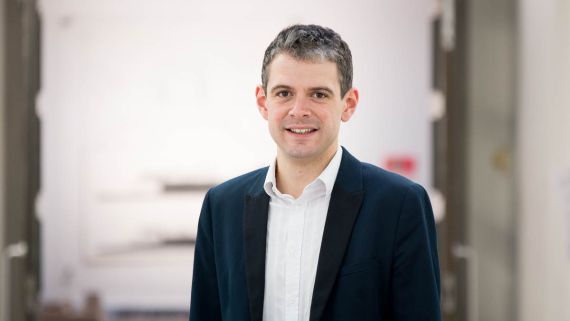 I recently joined the Creative Economy team as a Research Associate to support the development of the Creative Cardiff Research Network (formerly called 'Creative @ Cardiff'). Currently I am exploring the involvement and interest in research relating to the creative economy across Cardiff University, with help from the Creative Economy team. Professor Steve Blandford, Emeritus Professor at the University of South Wales, and Professor Ian Hargreaves are advising on this work.
This month Steve and I have been in contact and meeting with a number of researchers across the university, and I am keen to hear from more academics at Cardiff. So far, among a whole range of interests, we have seen strong attention to visual research methods and the role of the visual in research dissemination, impact and engagement.
Last week I attended the 'Open Doors' event at the National Museum of Wales, where academics at Cardiff University were invited to go behind the scenes of the museum to help realise the potential of the collections in the hope of future collaboration. This appears to be a really promising area for connecting research. I also attended a moving and informative research seminar by Professor Jenny Kitzinger on her collaborations with creatives (writers, artists and puppeteers) on work relating to brain injury sufferers and their families. I'm also a member of the Digital Humanities/Cultures Network at Cardiff, and have been attending their meetings and liaising with the network's PI, Dr Anthony Mandal; the hope is that the two networks will be able to offer mutual support and connections for research.
By supporting groups around research themes, the Creative Cardiff Research Network hopes to encourage more collaboration across the College of Arts, Humanities and Social Sciences, and beyond. The aim is that these groups will go on to develop successful interdisciplinary funding bids. We also want to raise the profile of the wealth of research activity already taking place in this area. If you have a suggested area of work, or if we can help to raise the profile of your research relating to the creative economy, please do get in touch.
If you know anyone who'd like to join this network or if you have any news you'd like to share in our next newsletter, please email me at: gregoryj@cardiff.ac.uk
Dr Johann Gregory
@CUCreative
Find out more about the research network
Find out more about the city-wide Creative Cardiff network
Lisa Matthews joins Creative Economy
We're delighted to welcome Lisa Matthews on secondment from the Arts Council of Wales into the role of Director of Creative Economy, as Sara Pepper's maternity cover. Lisa brings a wealth of skills and significant experience to the team.
'Find out how we support collaboration with Cardiff's creative industries.