Mapping Cardiff's creative economy
12 March 2015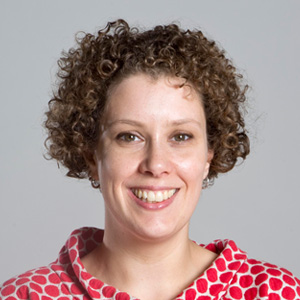 One of the key aims of our project is to gain a better understanding of Cardiff's creative economy. To do this we're carrying out a basic mapping exercise to identify those people, organisations and businesses working in the creative industries. But the creative economy is broader than just the creative industries. It includes those people who work in a creative role in other industries, what the innovation charity Nesta terms 'embedded creatives'. To reflect the full breadth of the creative economy we'll also be including these people in our mapping.
A recent report by NESTA, The Geography of the UK's Creative and High-tech Economies has undertaken this task on a much bigger scale, creating the first systematic analysis of employment in the UK's creative and high-tech economies. It looks at their size, growth and distribution across the UK.
And it makes for some very interesting reading. Cardiff and the Vale of Glamorgan was previously identified as a 'creative hotspot' in Nesta's 2010 report, Creative Clusters and Innovation. This latest report shows that creative industries employment in Wales has grown by over 7% each year from 2011 to 2013. The creative economy is now 5.7% of the Welsh economy and 9.2% of Wales' workforce is employed in creative or high-tech industries.
The creative economy is a hugely diverse area, covering everything from highly commercial creative businesses to highly subsidised arts organisations. As a growing area of the economy it's an increasingly important focus for the Welsh Assembly government. There's been some real success in Wales, particularly in film and TV, but there is still untapped potential in high-tech areas such as digital, software design and gaming.
There are many skilled people in Cardiff, some of them graduates of our university, who provide the workforce for a thriving creative economy. But anecdotally we've heard that there can be problems retaining that skills base or linking up the right people with the right opportunities.
Many cities with strong creative economies have thriving creative city networks which exist to help promote opportunities and talent. They connect people and organisations working in the creative economy. And they help support the creation of ideas, projects and visions which promote and enhance the city's creative economy. Once we've mapped the city's creative economy we'll be establishing Creative Cardiff, a creative city network for the capital of Wales.
NESTA's report finds that the creative economy is unevenly distributed around the UK and calls for more support for creative clusters outside London and the South East of England. We're optimistic that our city network will help to redress this imbalance.
---
Comments
Lisa Matthews joins Creative Economy
We're delighted to welcome Lisa Matthews on secondment from the Arts Council of Wales into the role of Director of Creative Economy, as Sara Pepper's maternity cover. Lisa brings a wealth of skills and significant experience to the team.
'Find out how we support collaboration with Cardiff's creative industries.