Bridging academic and artistic divides: Artists in Residence
2 June 2015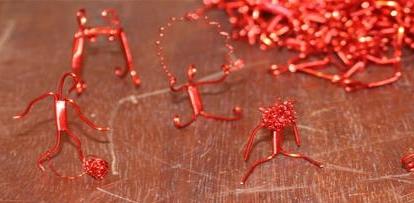 Towards the end of last month, the Creative Economy team hosted an event to bring together university staff and students and members of the local creative economy to learn about artists in residence schemes. Focusing on a variety of artistic activity that has occurred across the university in recent years, as well as the ways in which this work can be funded, we were delighted to welcome academics, students, artists, arts co-ordinators and museum experts to learn more about the possibilities that this kind of work holds.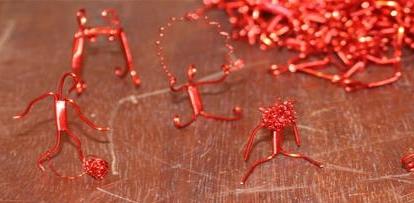 Social scientist Jamie Lewis and artist Julia Thomas gave a detailed and engaging account of a variety of projects they've worked on together, offering a timeline of how collaboration can continue to grow over time and how picking up small pots of funding along the way has enabled the exhibition of fascinating work around artistic expressions of themes in psychiatric genetics.
The projects, Translation: From Bench to Brain and How the Light Gets In, both led to public engagement activity including exhibitions at the BayArt gallery in Cardiff Bay. In discussing these projects, both Jamie and Julia showed the value in developing ongoing relationships to create meaningful work, highlighting the importance of fostering these relationships before the search for funding begins.
Archaeologist Jacqui Mulville then spoke about a more traditional, Leverhulme-funded artist in residence project she undertook with Sheffield artist Paul Evans. Over 10 months Paul worked closely with Jacqui and the School of History, Archaeology and Religion to develop a large portfolio of illustrations of animal bones – both real and imagined – under the title Osteography: Art and Bioarchaeology. Jacqui was keen in particular to speak about the ways in which collaborating with artists has changed her academic practice and the way she goes about research, prompting numerous questions from the audience about how to manage these kinds of projects and how wide-ranging the benefits of artistic/academic collaboration can be.
Along with advice on funding from Richard Bromilly and Rachel Baker of Cardiff University's Research and Innovation Systems team, plenty of information was shared and discussion generated. We hope that events such as this will continue to open up the possibilities of developing engaging, collaborative work between the university and the broader creative life of Cardiff.
---
Comments
Lisa Matthews joins Creative Economy
We're delighted to welcome Lisa Matthews on secondment from the Arts Council of Wales into the role of Director of Creative Economy, as Sara Pepper's maternity cover. Lisa brings a wealth of skills and significant experience to the team.
'Find out how we support collaboration with Cardiff's creative industries.