Funding your conservation degree
21 December 2015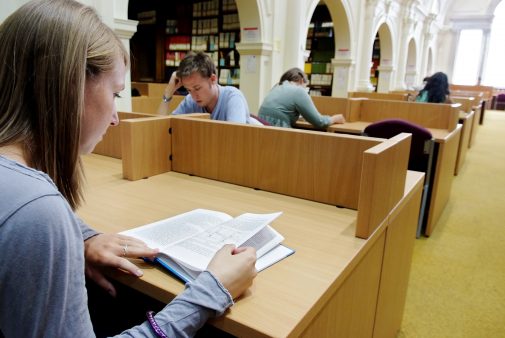 Funding your conservation degree
Jenna Taylor
Hello fellow and future conservation students! I am a 1st year on the Conservation Practice Masters programme at Cardiff. Last year, in preparation for my studies, I looked in to applying for funding from various organisations to help with my living costs and/or fees. I am using this blog entry to share some funding based tips that I picked up along the way. I definitely don't have all the answers but hopefully this may help you on where to start. After all, with little to no financial governmental help, finance plays a huge part on whether people are able to carry out a Master's degree.
1)      Start looking early. Possible sources of funding are 'charitable trusts'. Many of these have applications with deadlines in the first quart of the year. If you are looking to receive funding in September, January is a good time to begin looking for possible benefactors. Some charities have more than one deadline during the year. If you are not fortunate during the first round, make sure you reapply for the second deadline!
Depending on the type of funding, donators may want to see evidence of an Unconditional University offer……..so it's a good idea to get that university application done as soon as you have decided that you want to go.
On a two year Masters programme? There's nothing stopping you from applying to receive funding in your second year.
The ICON website is a great starting point when looking for funding in Conservation from Charitable Trusts. Read the fine print. Are you eligible? I said Are You Eligible? Don't waste your time completing forms only to find out that the Trusts criteria doesn't fit you needs (for example, does it allow for International students?).
2)      When writing an application, be specific with how you will use the money. Some forms may ask for this but if they don't, stick it in anyway.
| | | | |
| --- | --- | --- | --- |
| Month | Incomings | Outgoings | Total |
| This | shows | you | have |
| thought | about | your | finances |
| and | will | use | the |
| funding | wisely | and | effectively |
| Total | | | ££££££££ |
Also, consider how this money will help you to give something back to the conservation profession and heritage industry. Make sure you dazzle them with all that volunteer work that you have been doing (Note: if you haven't thought about it before….it always benefits to do volunteer work!)
3)      Did you know that you can also apply for money towards travel costs, workshops and entry to conferences? Again, you will need to apply far in advance but have a think about anything you would like to do, perhaps next year. I know of someone who received funding to cover an 8 week placement in New Zealand….dream big!! Also something to note is that most of these charities are not just applicable for students. When you are out in the professional big wide world and want to attend 'that interesting but pricey upcoming conference'…….apply for funding!
4)      Don't just shop around for conservation related Charitable Trusts. There are various ways to receive funding – it just takes a little bit of research and allowing yourself to stand out. For example, have you ever looked into Crowdfunding? This is a way of asking a large amount of people to provide a small amount of money towards your cause or venture. Donations can be given with nothing expected in return or loans may be provided (with or without interest). All you need to do is create a profile showing why you deserve their donations and start networking!
Here are a few funders to get you started:
The Anna Plowden Trust
The Queen Elizabeth Scholarship Trust
York Consortium for Conservation and Craftsmanship
Cardiff University – see if there are any funding opportunities within your University.
www.crowdfunder.co.uk
I hope this has given you some 'food for thought' for applying for funding, especially if you had never looked in to it before. Good luck with your ventures and happy conserving to you all!
Search this blog
Join 25 other subscribers.