Alumni Spotlight: William Tregaskes
5 June 2020
This month's addition to our Alumni Spotlight series is William Tregaskes, who was kind enough to answer some questions about his experiences since graduating from Cardiff.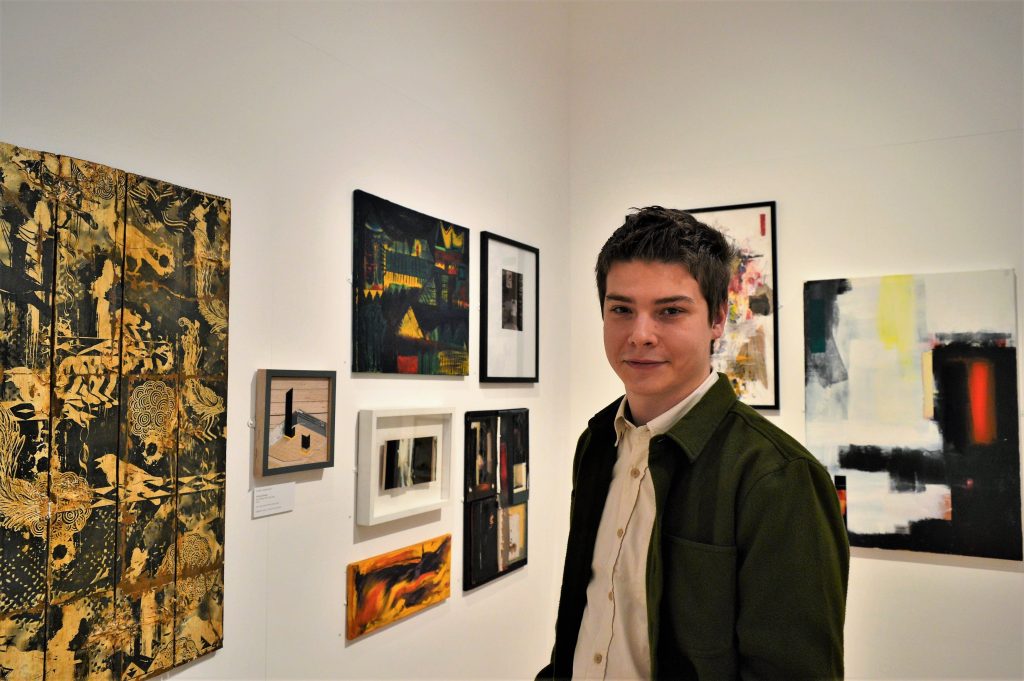 What course did you study at Cardiff University? Did you follow it up with any further education or training?
I studied BA Archaeology and then MSc Care of Collections. Whilst studying for my masters I began working front of house at the Roman Baths in Bath.
What was your favourite thing about the course? What was your greatest challenge? Is there anything you would change about the course?
The best part of it for me personally was the clear depiction of the reality of the sector I was going into. It was made clear, there were no illusions, it helped prepare me for the next stage and starting my career.
Tell us a little bit about what you've been doing since you left Cardiff University. Are you still working in or connected to the heritage sector?
In the summer before studying Care of Collections I began working in the sector, at the Roman Baths Bath, working as part of the front of house team. We did everything from welcoming visitors and selling tickets to education classes for anyone between 4 and 18 and perform guided tours of the site. Other than for a period of about 6 months where I worked as a freelance archaeologist (realised my knees could not take it) I spent 3 years at the Baths. Since then I have been working at the Cynon Valley Museum in Aberdare as Museum Co-ordinator where I manage the exhibition programme, volunteers and internal income streams. I am currently part of steering group for the Heritage Volunteering Group and helped start Front of House in Museums. Both groups have been established to advocate for key parts of the sector.
How has your experience at Cardiff University impacted on your career?
The sense of reality really helped at the start, it gave me an insight into the difficulties of the sector, particularly getting those first positions. The learning process instilled that reality and that has continued with me. For example, working FoH has given me a realistic image of what museums are, a public centred view on museums for good and for bad.
Tell us about your favourite projects on which you've worked…
Helping create FoHMuseums and being able to work and develop the Cynon Valley Museum are my favourite projects. FoHMuseums was founded to celebrate, advocate and campaign for FoH across the sector. Surveying and writing about FoH I have been able to continue to produce research and contribute to a side of museums typically under represented at the sector level.
Working at the Cynon Valley I have been able to embed theoretical principals which centre around the ideas of museums being "useful" and "relevant". I have been able to explore the work by Nina Simon and Alistair Hudson in making museums more inclusive and participatory. This has seen the museum focus a lot more on its community function as way to bring people through the door to engage with our collection and exhibitions.
Do you have a dream object that you'd love to get the chance to work on?
My interest has always been about the relationship with people, the intangible relationship between the two. I have found this story the most interesting part of the object and actions taken to prevent the decay of intangible portion of objects is fascinating. My second criteria would be it has been medieval, it has always been my favourite part of the archaeological record. If I could pick something I would love to work on, which combines both is a medieval landscape (maybe not a quite an object) such as Kenilworth Castle and its surrounding landscape.
---
Thanks, William! We're always looking for more alumni to feature in our series. If anyone is interested in sharing their experiences, please contact us.
Search this blog
Join 25 other subscribers.