Victim Voices: Analysing Child Discourse in Online Sexual Grooming Interactions – Ruth Mullineux-Morgan
For an enlarged version, click on the poster or download the file: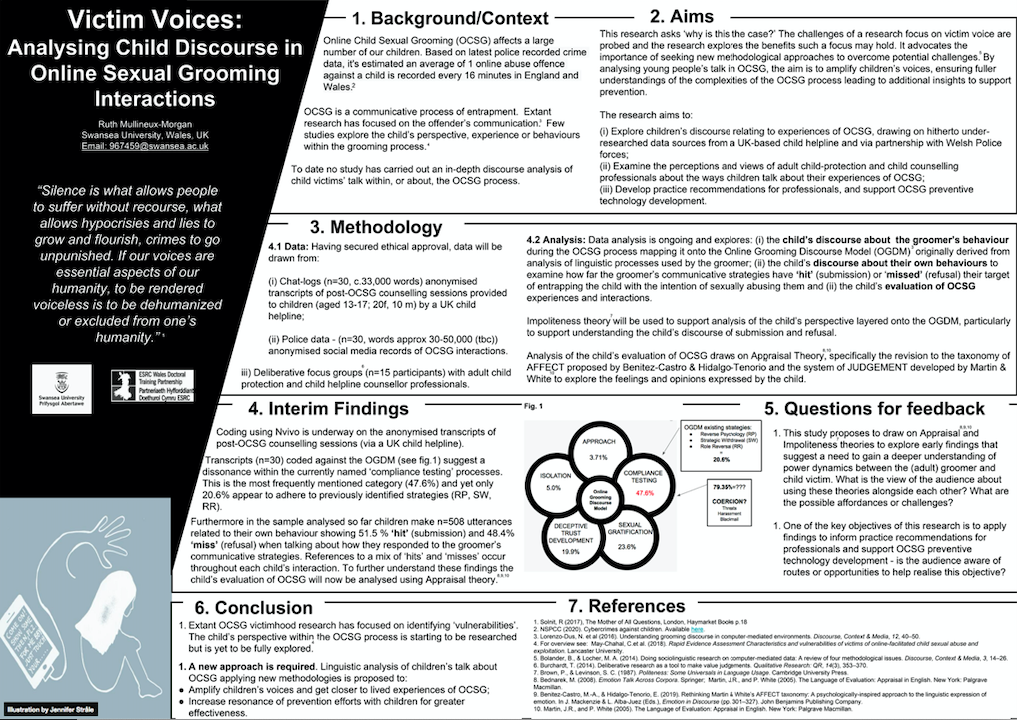 Questions:
1.This study proposes to draw on Appraisal and Impoliteness theories to explore early findings that suggest a need to gain a deeper understanding of power dynamics between the (adult) groomer and child victim. What is the view of the audience about using these theories alongside each other? What are the possible affordances or challenges?
2.One of the key objectives of this research is to apply findings to inform practice recommendations for professionals and support OCSG preventive technology development -is the audience aware of routes or opportunities to help realise this objective?