The Language Of Student Complaints Procedures In The UK Higher Education Sector – Developing the Data and Methodology Chapter – Lisa Pomfrett
For an enlarged version, click on the poster or download the file: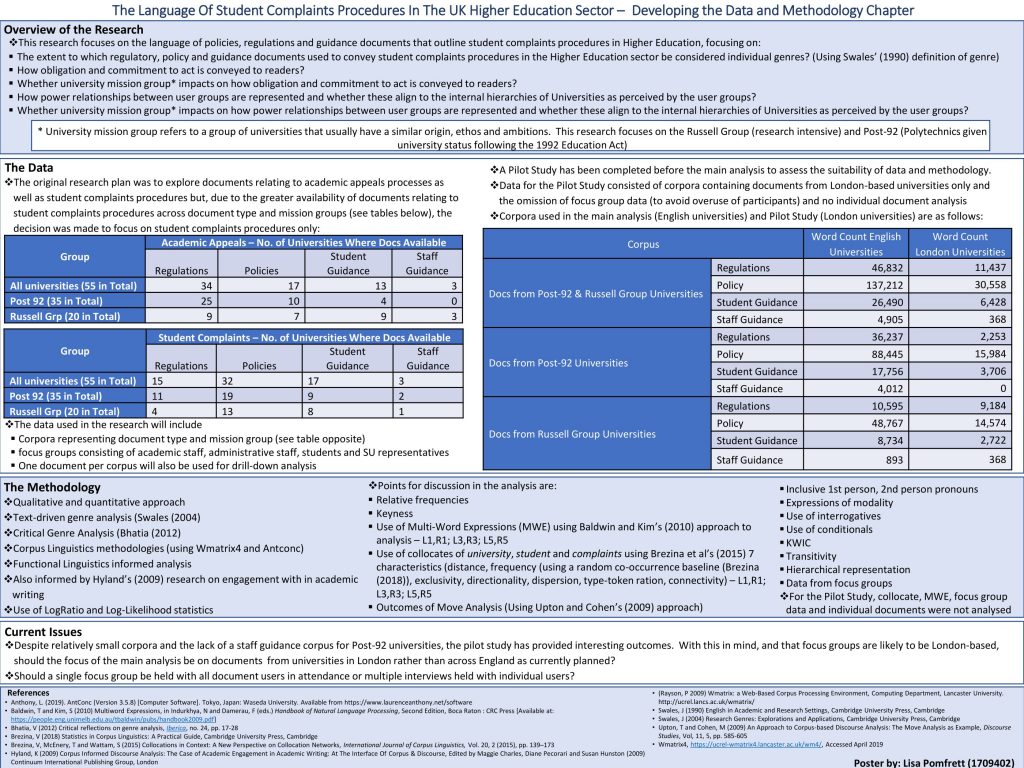 Current Issues:
Despite relatively small corpora and the lack of a staff guidance corpus for Post-92 universities, the pilot study has provided interesting outcomes. With this in mind, and that focus groups are likely to be London-based, should the focus of the main analysis be on documents from universities in London rather than across England as currently planned?
Should a single focus group be held with all document users in attendance or multiple interviews held with individual users?