The Acquisition of Sociolinguistic Competence in a Welsh Immersion Context – Katharine Young
For an enlarged version, click on the poster or download file: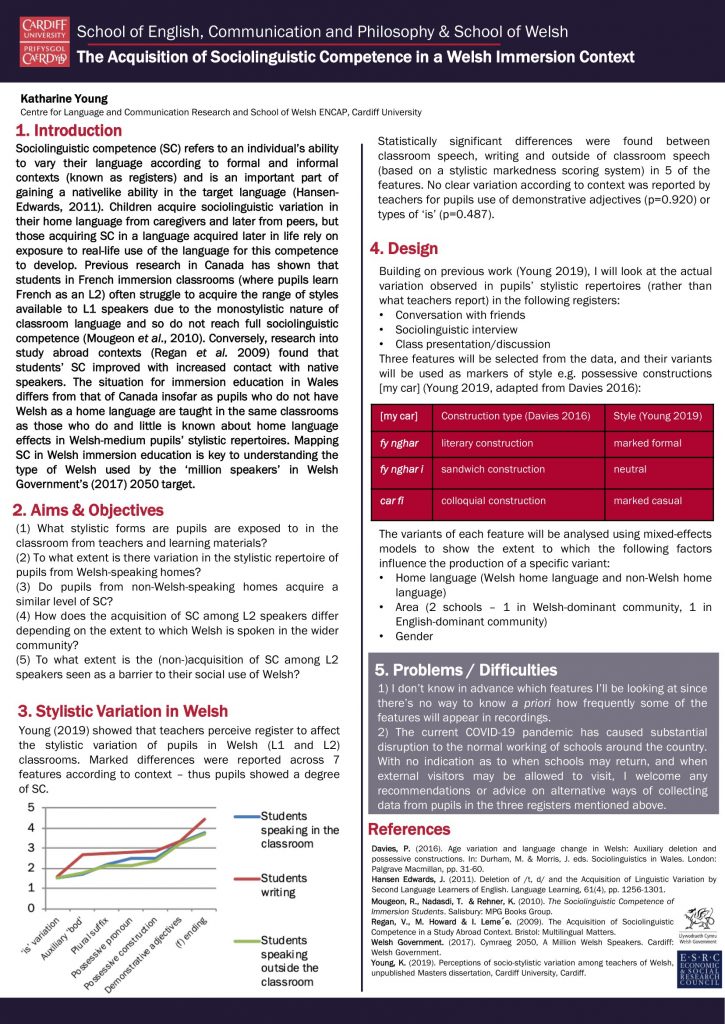 Problems / Difficulties:
I don't know in advance which features I will be looking at since there's no way to know a priori how frequently some of the features will appear in recordings.
The current COVID-19 pandemic has caused substantial disruption to the normal working of schools around the country. With no indication as to when schools may return, and when external visitors may be allowed to visit, I welcome any recommendations or advice on alternative ways of collecting data from pupils in the three registers mentioned above.