Positive and Negative evaluative Language: A comparative study on British News Reports of the ISIS Conflict in Iraq and Syria using Appraisal Theory – Zeen Al-Rasheed
For an enlarged version, click on the poster or download the file: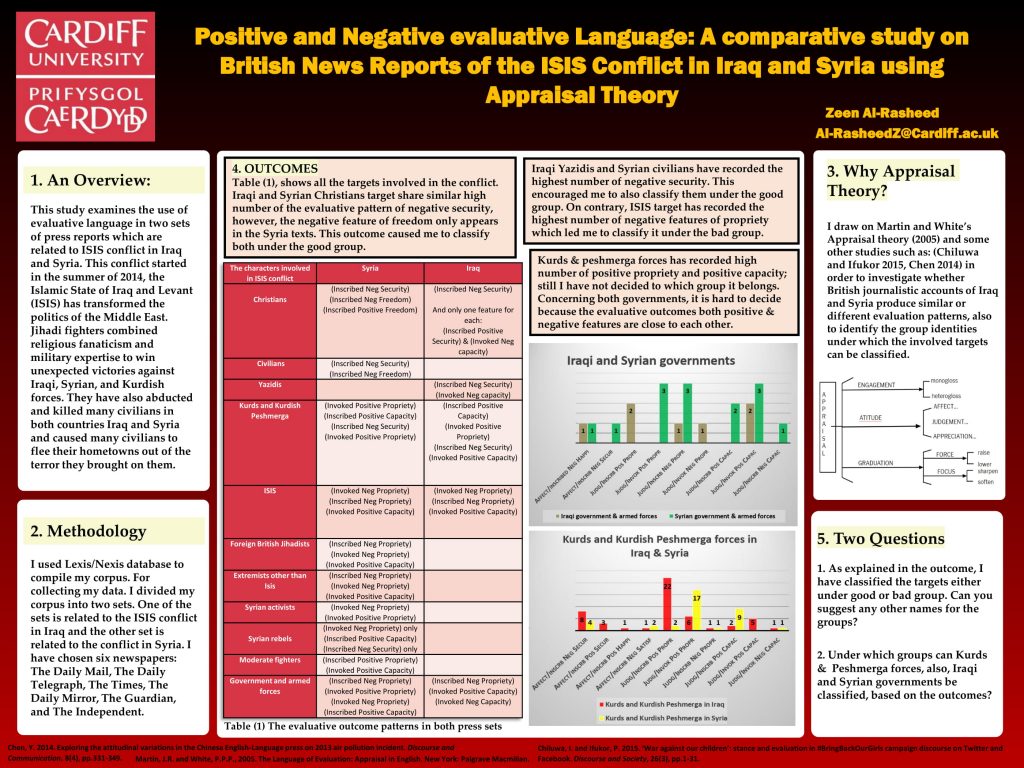 Questions
1. As explained in the outcome, I have classified the targets either under good or bad group. Can you suggest any other names for the groups?
2. Under which groups can Kurds & Peshmerga forces, also, Iraqi and Syrian governments be classified, based on the outcomes?