Narrative Structure and Identity Representation in Manosphere Blog Posts – Kate Barber
For an enlarged version, click on the poster or download the file: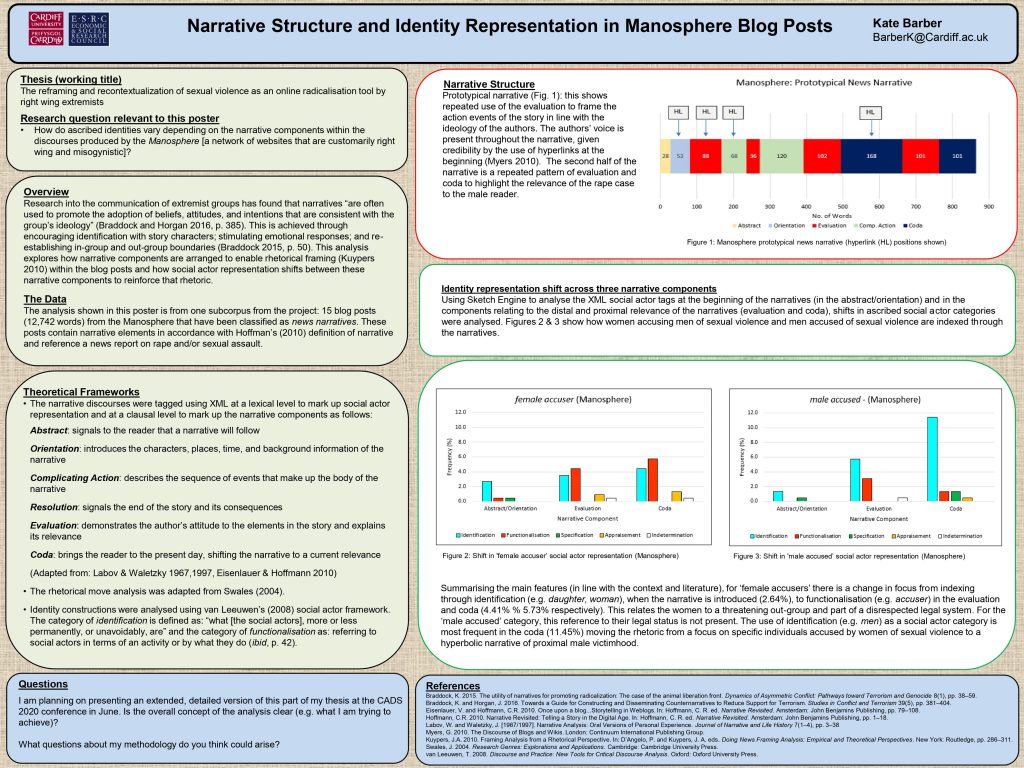 Questions:
I am planning on presenting an extended, detailed version of this part of my thesis at the CADS 2020 conference in June. Is the overall concept of the analysis clear (e.g. what I am trying to achieve)?

What questions about my methodology do you think could arise?