Sensory Integration Therapy Trial For Children With Autism Spectrum Disorder
9 August 2017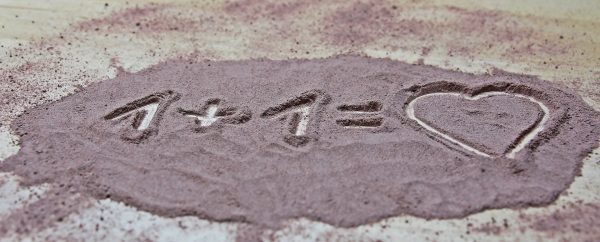 Background
The SenITA team all very excited as the trial is now going live and open to recruitment. SenITA is a pragmatic randomised controlled trial (RCT) of sensory integration therapy (SIT) versus usual care for sensory processing difficulties in autism spectrum disorder (AST) children – funded by the National Institute of Health Research Health Technology Assessment Programme (NIHR HTA).
Sensory Integration Therapy (SIT) is a type of face-to-face therapy or treatment, provided by trained occupational therapists (OT) who use play-based sensory-motor activities to influence the way the child responds to sensation, reducing distress and improving concentration and interaction with others.
The study came about in response to a commissioned call from the NIHR HTA. Chief Investigator, Dr Rachel McNamara (Deputy Director of Mind Brain Neuroscience at the Centre for Trials Research), was approached by co-Chief Investigator, Sue Delport (Occupational Therapist & Lecturer in the School of Health Sciences) who had been having ongoing discussions with colleagues in Aneurin Bevan Health Board around treatment for sensory processing difficulties in ASD.
The call from the HTA proved very timely! They set out a brief which stated:
Systematic reviews have found the quality of research regarding the effectiveness of sensory integration therapy for a range of childhood disorders to be very limited and the results inconclusive. NICE, in their recent clinical guideline for children with autism, found only low quality clinical evidence from one study of sensory integration therapy and called for further research.

The treatment is currently being used in the NHS despite the limited empirical support. A high quality trial is needed to clarify the effectiveness of sensory integration therapy and its place in NHS clinical practice.
Despite the limited empirical support, SIT is currently being used in the NHS so a high quality trial was needed to clarify its effectiveness and its place in NHS clinical practice.
The research question for the trial is therefore:
What is the clinical and cost-effectiveness of sensory integration therapy for children with Autism Spectrum Disorder (ASD)?
Mapping Exercise
The study has an additional element in that we are also carrying out a mapping exercise before the main trial to see what is meant by 'usual care' as this differs considerably from region to region. The mapping survey is open to any parent of a child who has ASD and sensory processing difficulties. It takes just 10 minutes to complete and can be accessed here:
https://cardiff.onlinesurveys.ac.uk/senita-parent-survey
Recruitment
The main trial is also open to recruitment from NOW until the end of next year. In total, we aim to recruit 216 children from across south Wales and England and are engaging with various local and national charities to spread information to parents who might be interested.
Our current sites for delivering the SIT are OT clinics in Carmarthen, Tonypandy (Cwm Taf), Cardiff and Newport but we are also looking to include sites in Cornwall and other areas in England in the next few months. Recruitment can be via referrals from CAMHS/OT services/Social Services/SENCOs/Self-referral. For anyone who wants to keep up with study progress, please follow us on Twitter.
A brief description of the study can be found on the Centre for Trials Research SenITA web page or we can send out further information by emailing the trial team.
Involving the Public and Patients
The study is supported by an Advisory Group which is made up of parents of children with ASD. They are able to provide feedback and advice on participant materials, recruitments and ways to disseminate information about the trial. This group is chaired by a member of the Trial Management Group who is also mum to a daughter who has experienced SIT.
Trial Team
This feels a bit like an 'introducing the band section'. Along with Rachel and Sue, Rhys Williams-Thomas is Data Manager, Megan Phillips-Laird is the Trial Administrator, David Gillespie is the Trial Statistician and I am the Trial Manager. We are all looking forward to the next stages of the trial and working with a great team of occupational therapists.
The Centre for Trials Research is a UKCRC-registered clinical trials unit. It is publicly-funded to enable applied research that informs policy in health and social care in Wales and the UK, and is currently running studies across Wales, the UK and internationally. The Centre is funded through Welsh government by Health and Care Research Wales, and Cancer Research UK.