Right Evidence, Better Decisions: National Institute of Health Research Dissemination Centre
19 July 2017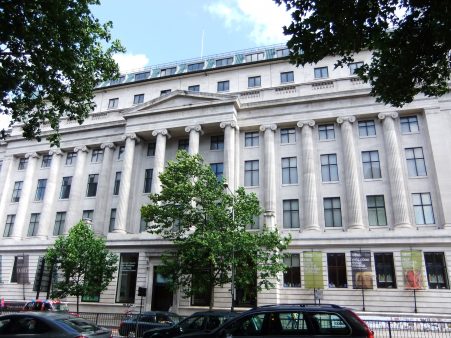 Background
Earlier this month I was invited to attend an event at the Wellcome Collection in London being held to launch the latest themed review by the National Institute of Health Research Dissemination Centre. The Dissemination Centre help clinicians, commissioners and patients to make evidence-based decisions about which treatments and practices are most effective and provide the best use of resources. They critically appraise research from both within the NIHR and other research organisations to identify the most reliable, relevant and significant findings. They then disseminate these findings in the form of Signals, Highlights and Themed Reviews.
Themed reviews
Around two Themed Reviews are produced each year, on a wide range of topics. The latest review launched this month is titled 'Advancing Care' and provides an overview of recent NIHR research with care homes. This is an increasingly important area of research. As the report recognises, over 400,000 older people currently live in 19,000 care homes in the UK – more than twice as many as in NHS beds. The number of care home residents living with severe frailty has risen and the care needs of individuals have become greater. Many now live longer with multiple conditions, including long-term physical and mental health problems. Despite this, there has been significantly less health care research in care homes. Research is vital in order to improve the care and experience for older people living in care homes.
Advancing care
The Advancing Care Themed Review highlights current research on improving the health and care of care home residents, and explores new approaches being developed in this area. It focuses on three themes:
Living well – maintaining good health and quality of life
Ageing well – managing long term conditions associated with ageing
Dying well – ensuring a good quality end of life
It includes 44 summaries of studies ranging from qualitative research to trials, links to publications, quotes from researchers and care home staff, asks a series of questions about the way forward, and outlines the aims for future care home research.
The launch event
The launch event and seminar brought together variety of stakeholders from the care homes community, members of the research community, charities, and others. The aim of the event was to present the report and highlight some of the studies funded by the NIHR, and discuss the challenges and opportunities for research in and around the care home setting. It also provided a unique opportunity to bring together both those involved in health and social care fields to integrate and build connections across a range of disciplines and areas of interest.
A number of UK research leads whose studies feature in the review presented some of their high profile work in care homes, including some of the challenges encountered. Other key speakers provided insight from professional and care provider perspectives, and also from the Dissemination Centre team themselves. The seminar concluded with small discussion groups forming to consider the next steps forward, and opportunities including the NIHR's newly launched 2017 Themed Call on the complex health and care needs in older people. It was a hugely inspiring day, and a fantastic opportunity to recognise the valuable research already happening, as well as thinking about where next for research with care homes.
Mapping current research onto research priorities
After the event, I was struck by the wide scope of the research included in Advancing Care, and undertook a small informal review of the study themes or areas. I was particularly interested to see how these studies mapped onto (or not) the set of topics identified by care home staff as research priorities in a study I led last year.
Of the 44 included studies, a number explored or evaluated multiple interventions, or looked at a range of outcome measures (or composite measure), and could therefore be mapped onto more than one theme. A further caveat – theme descriptions used here are very brief, and may not capture the complexity of projects or programmes. Additionally, the majority of studies focussed exclusively on care homes, but a small number included other care settings or populations.
Table summarising key 'Advancing Care' study themes
Getting involved
The NIHR Dissemination Centre is keen to get a range or professionals and members of the public involved in the dissemination process. This can be through raising awareness about the importance of evidence-based practice and helping to spread the word about their summaries, signals and reviews (I'm hoping I have ticked that box with this blog!). But they are also keen to have people sign up to become professional and public raters to review research abstracts and provide feedback on their relevance and importance to decision makers and patients. I have signed up as a rater following the event and look forward to the opportunity to review abstracts relating to my interests in the future.
Or you can sign up to receive the latest NIHR Signals, tailored to your area of interest, or follow the NIHR Dissemination Centre on Twitter @NIHR_DC
What better way to be involved in the whole research cycle as researchers, beyond that of designing, conducting and reporting studies?
The Centre for Trials Research is a UKCRC-registered clinical trials unit. It is publicly-funded to enable applied research that informs policy in health and social care in Wales and the UK, and is currently running studies across Wales, the UK and internationally. The Centre is funded through Welsh government by Health and Care Research Wales, and Cancer Research UK.