New Multiple Sclerosis Study To Help Patients Launches Competition To Design Logo
30 July 2018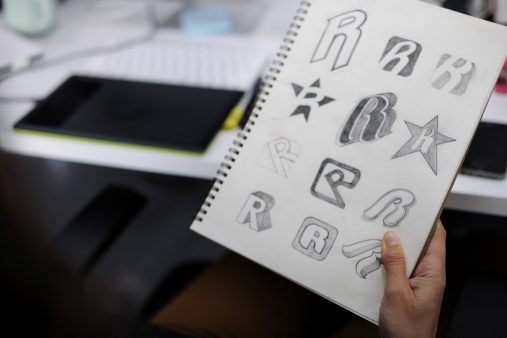 Background
The Multiple Sclerosis Society have funded a new Centre for Trials Research study to support people with progressive multiple sclerosis to be more physically active. Multiple Sclerosis is an autoimmune neurological condition, in which the immune system attacks the layer that surrounds and protects the nerves, called the myelin sheath.  This damages and scars the sheath meaning that messages travelling along the nerves become slowed or disrupted.  This in turn causes a vast range of symptoms and impairments including fatigue, difficulty walking, vision problems, such as blurred vision, problems controlling the bladder, muscle stiffness and spasms, problems with balance and co-ordination, thinking and planning.
LEAP-MS
The 'LEAP-MS' study is focussed on supporting people to become more active by identifying the barriers that prevent them being more physically active and designing a 'lifestyle, exercise and activity package' to tackle the challenges identified.
Reducing physical activity in the general population is a major public health problem, highlighted by Public Health Wales and Public Health England who have published figures demonstrating that physical inactivity is responsible for one in six deaths in the UK, estimated to cost the NHS £0.9 billion each year.
Being physically active is critical for physical and mental health and wellbeing and plays a major role in reducing the risk of developing chronic illnesses.  A 2011 joint report by the Chief Medical Officers of Wales, England, Scotland and Northern Ireland found that even relatively small increases in physical activity have been linked with some protection against chronic diseases such as coronary heart disease, stroke, type 2 diabetes, cancer, obesity, mental health problems and musculoskeletal conditions.
Benefits of physical activity
Positive benefits of physical activity are also seen in people with chronic illnesses such as Multiple Sclerosis, for whom being physically active is a really important part of living healthy lives and managing their symptoms.
Chief Investigator of the LEAP-MS study Professor Monica Busse explains "We know that regular physical activity can be an important component of the ongoing management of Multiple Sclerosis.  Physical activity can have a positive impact on the symptoms of MS, including mobility, cognition and fatigue and has important psychological and social benefits."
Despite the possible benefits however, research suggests that people with MS and especially those who are more disabled by their MS find it hard to start and maintain activity.  Work done through the Sport England "Get Healthy Get Active" campaign demonstrated that supporting people to be more physically active is likely to be more successful if associated with health professional and in particular, physiotherapy support.
The LEAP-MS study is investigating the barriers and facilitators to physical activity for people with progressive MS as experienced by them, their families and Physiotherapists.  Using this information, in consultation with the MS community, the LEAP-MS study team will then develop and test a lifestyle, exercise and activity package for people with progressive MS to use with the support of a physiotherapist.  In keeping with the CSP's national campaign's tagline 'do more of what you love', the new intervention will focus on 'being active' over 'exercise'.
The LEAP-MS study has just opened to recruitment for its initial phase – and in celebrating its launch – the study team are also launching a logo competition for the design of the study logo.
Logo competition
The LEAP-MS study needs a logo!  Help us to develop one by entering our logo competition.  The winner will receive a £50 amazon voucher.  Open to everyone, you can draw your entry or create it on a computer.  The winning logo will be chosen by the study management team.  Closing date Monday 3rd September 2018, 5pm.  See full competition details below.
Competition details
This competition is open to anyone.
You can design your logo in any medium, in any size and shape.  The logo must in some way convey the topic, aims or ethos of the LEAP-MS study.
You can read more information about the study here: https://www.cardiff.ac.uk/centre-for-trials-research/research/studies-and-trials/view/leap-ms
A good logo is distinctive, appropriate, practical, and simple in form.
How to enter
Along with your entry, please include your name, address, preferred contact telephone number, email address (if applicable) and twitter handle (if applicable) and send your drawn or computer-generated logo entry:
Via post:                                                                       Via email:
Dr Julie Latchem-Hastings                                             Leap-ms@cardiff.ac.uk
LEAP-MS  Study Manager
Centre for Trials Research
College of Biomedical & Life Sciences
Cardiff University
4th Floor, Neuadd Meirionnydd
Heath Park
Cardiff
CF14 4YS
Closing date
Monday 3rd September 2018, 5pm
Any entries received after this time will not be entered.
Judging
Entries will be judged by the Study Management Team.  The winner will be contacted directly to inform them that their entry has been chosen and announced on twitter in September.
What will happen to the logo?
The winning logo will be given to a graphic designer to computerise it if drawn or to improve the image clarity, produce different file types etc, if created digitally.  The graphic designer may also make different versions of your logo to work with different study outputs i.e. social media, letterhead etc.
Prize – The designer of the winning logo will receive a £50 amazon voucher.  The winner will be contacted directly to inform them of their successful submission.  The winner and the winning logo will also be announced on twitter.  The winner will be invited to the Centre of Trials Research to be presented with their amazon voucher and see the final productions of their logo.  Travel expenses of up to £20 will be paid to support the winners visit if required.
Copyright – All entries will become the property of Cardiff University.  By submitting an entry, each entrant agrees that any and all intellectual property rights in the logo design are deemed to belong to Cardiff University.   Logo designs cannot contain copyrighted material. Logo designs must have been created and edited by the entrant alone. Logo designs may not include images or licensed images which have been previously published or be derivative of any previously published work.
The Centre for Trials Research is a UKCRC-registered clinical trials unit. It is publicly-funded to enable applied research that informs policy in health and social care in Wales and the UK, and is currently running studies across Wales, the UK and internationally. The Centre is funded through Welsh government by Health and Care Research Wales, and Cancer Research UK.