Best year of my life, so far…
27 July 2020


Aberystwyth. What can I say? This has been the best year of my life, never mind medical school. I'll do my best to put it in as few words as possible!
It all started when I accidently turned up to one of the lectures in 2nd year advertising the Rural Education Route (RER) project. I bumped into 2 of my close friends, Alice and Freya, and I was immediately determined to go to Aberystwyth. I have always loved travel and I thought, what better than going to the middle of Wales to explore? It also meant I could get out of the constant rush of Cardiff.
Alice, Freya and I came up to visit for a weekend in March in 2nd year. We all fell in love with Aberystwyth for its scenery, calmness and simplicity.
We posted on Overheard at Aberystwyth to see if anyone had a house to rent for 3 people for the following year… two hours later we had sorted a house!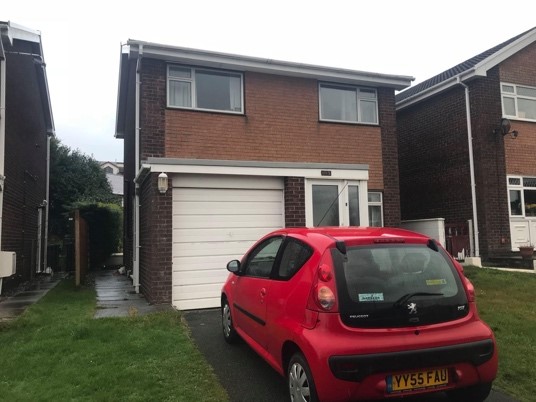 NOTE: you can get a proper adult house (detached, large garden, driveway, garage) for cheap!
The principle for the RER is that throughout the year, three days are spent in the GP surgery, one day is dedicated for teaching, and another for your SSC project. You will then spend two blocks of two weeks in hospital, being placed on A&E and surgery. I must admit, I was very apprehensive that I would be missing out on the Hospital Front Door, Oncology and Chronic Disease blocks that the rest of year 3 do. However, over the first term, I realised that it really does NOT matter at all.
Being in GP teaches you general medicine and introduces you to every specialty. You learn how to manage chronic diseases in the community (which is where the majority of chronic disease is indeed managed), you will see many oncology patients, some presenting for the first time and others for palliation. Unlike other 3rd years, I regularly saw children and babies, encountered ophthalmology and dermatology which are specialties covered very quickly in 4th year. Medicine is largely self-study. As long as you have the ability to do a reasonable amount of self-study you can easily learn the correct information. Don't worry!

This year I have been in Tregaron Surgery which provides care for a population of roughly 3700 patients. The team comprised of 4 doctors (2 more experienced and 2 new GPs), 3 nurses and of course a number of lovely admin staff and receptionists.
After the team gets to know you and your abilities, they will chuck you in there. I initially spent the majority of my time shadowing the doctors, but soon I was having my own clinics almost every day. It was quite scary at first but then you really ease into it. A doctor is always there if help Is needed! You really have the chance to develop your communication and examination skills and learn which KEY bits of information are relevant in a presentation (this is invaluable for ISCE practice). You learn how to document, refer and importantly support patients when there are uncertainties regarding their health. I have also had the opportunity to go out with the District Nurses and frequently visit Tregaron Hospital. All this just for one medical student!
The team there have been so supportive to me and allowed me to be very independent. We will often go out for lunch together and even though placement has finished I have been in regular contact with them over social media.
Being in GP for such a long period really taught me how to tell if a patient is actually ill or if they can go home, which is a very important skill to develop! When in hospital, my GP knowledge allowed me to take things back to basics and use common sense rather than spout out complicated, rare medical conditions.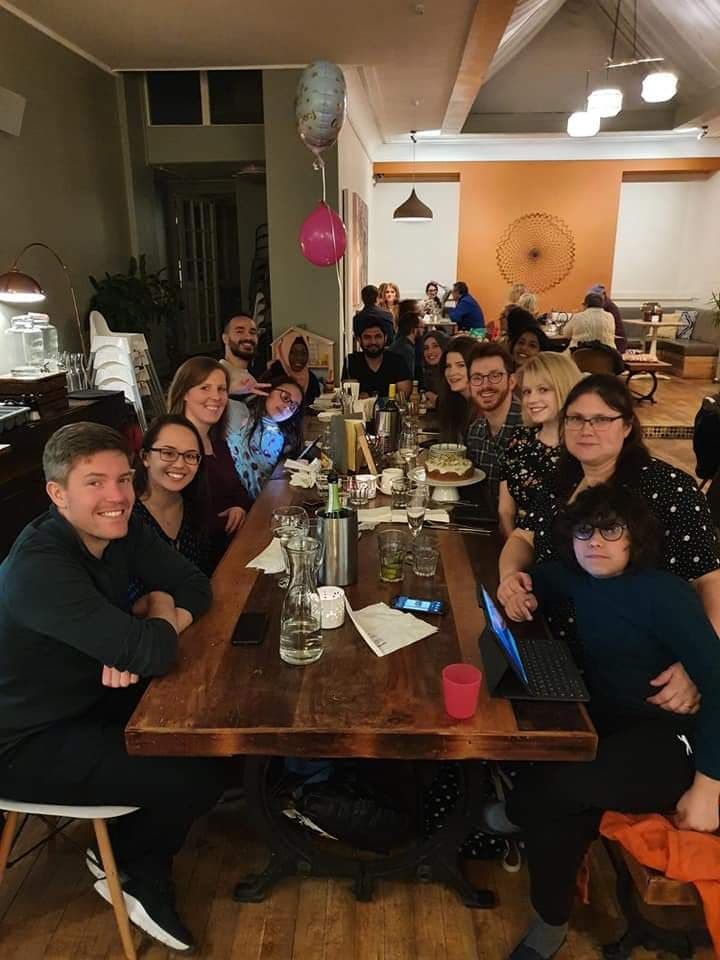 A&E was so fantastic. You are really integrated into the team. They encourage you to see patients on your own, document and come up with a plan. Although we were only timetabled to be on A&E for 2 weeks, we can go in whenever we want – be it weekends or nights. The only other students here are a few 5th years who are ward-based rather than A&E. Therefore, the 7 of us were free to use the department as frequently as we liked without stepping on anybody's toes! It is really one-to-one education!
Clinical skills wise, I had completed almost all clinical skills in the first term.
I have done hundreds of bloods and cannulas and feel very competent in these skills going forwards (which is what you do so much of as an F1)!
The staff in the hospital are so lovely – they do not treat you like they are your superiors, but just any other person. We have been on nights out, gone to pubs, gone out for meals, gone around to each other's houses to eat pizza and watch films, played badminton! I would call a number of them close friends. I even met my now fiancée on A&E – she's one of the F1s. Mad hey!?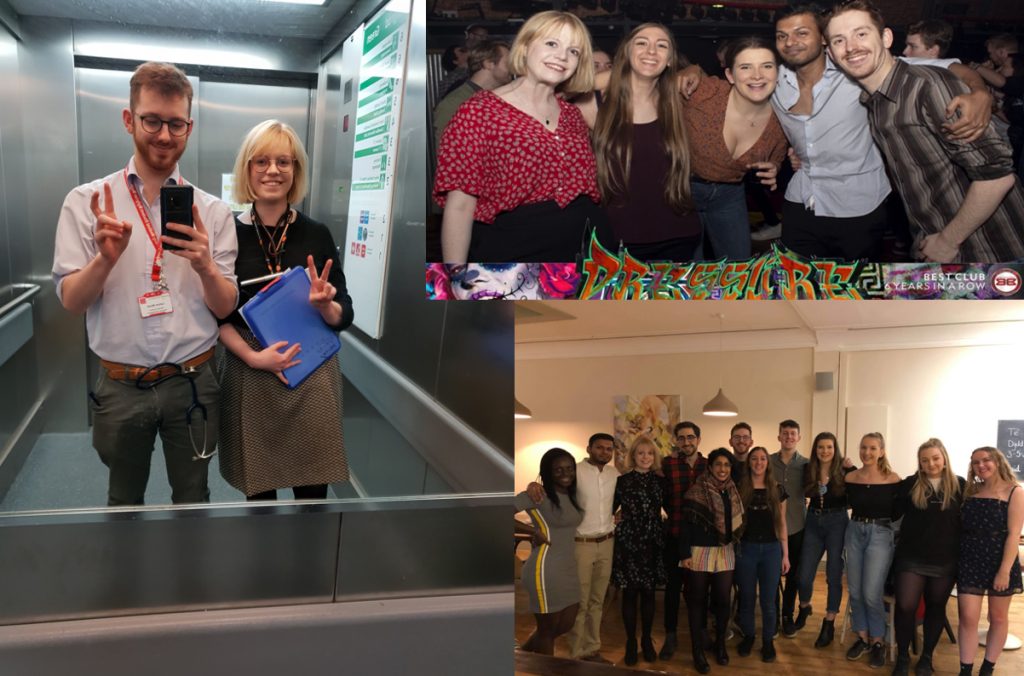 So many people say to me "what do you even do in Aberystwyth, it's in the middle of nowhere." Well if they made the effort to visit Aberystwyth, they'd see that there is SO much to do! Firstly, the atmosphere is so friendly, everyone knows everyone and will always say hello. The scenery is beautiful – there are countless routes to go walking or biking. If you enjoy outdoor activities it is the place to be! Aberystwyth also has the greatest number of pubs per square mile in the UK – try getting around them all whilst you're here (good luck lol). My favourite is Bottle and Barrel, please visit this beer bar if you are ever in the area! Also, you can see dolphins in the sea…
Personally, I enjoy running. I have run along the coastal path (absolute killer), up nearby mountains and much more. Also, Park Run is where it's at – don't be surprised when you bump into half the hospital there.
I also joined Aberystwyth Philomusica which is an orchestra. It's a good standard and nice in the fact it is open to the general public and not just university students. If you like, you can also join the university societies. We have full access to the university facilities including the gym and library which are very good!
During the Covid-19 pandemic, 6 of us have chosen to stay in Aberystwyth. We have been trained as Healthcare Assistants and all work on A&E. This gives us the opportunity to see the nursing side of medicine, continue to practice our clinical skills, get a little bit of money, and become qualified to do HCA work in the future when back in Cardiff.
Dr Sue Fish is our clinical supervisor here. She is so supportive and will go out her way to help you in any situation. I would like to say a massive thank you to her, and also to the GPs at my surgery – Dr Langley, Dr Palmer, Dr Edwards and Dr James.
Please consider coming to study in Aberystwyth. If you put yourself out there and ask questions, I'm sure you will have the time of your life.
Callum.
---
Comments
Search this blog