Welcome back | Croeso nol
19 September 2023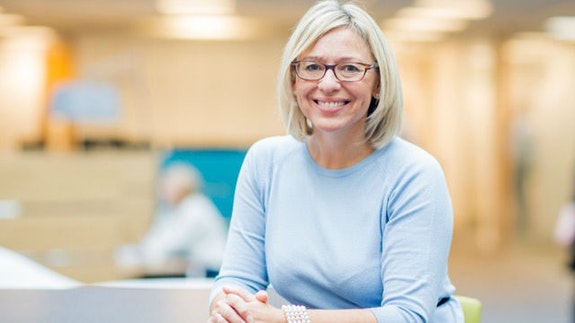 Read a message from Claire Morgan, Pro Vice-Chancellor, Education and Student Experience sent to returning students on 19 September.
Hello
I hope that you have had an enjoyable summer break.
As your Pro Vice-Chancellor for Education and Student Experience, I'll be in contact with you throughout the year to provide updates on important topics that impact your academic and wider student life.
The new academic year is nearly here and with some of you already on campus and others making your way here, I extend a warm welcome to all of you and wish you all the very best for the year ahead.
Introducing our new Vice-Chancellor
On 1 September we were joined by our new Vice-Chancellor, Professor Wendy Larner: the first female Vice-Chancellor in Cardiff University's 140-year history. Professor Larner was previously Provost of Te Herenga Waka – Victoria University of Wellington, New Zealand, as well as Professor of Human Geography for 10 years at the University of Bristol. Get to know Wendy and what makes her tick in this short video.
Making the most of our libraries
Our university library teams have received a Customer Service Excellence award for a tenth consecutive year; a recognition which is testament to the support they provide to both students and staff, and the service improvements they are making to meet our needs. Make sure you take advantage of the library services available to you in person and online, including getting to know your subject librarian and using library chat to help you with your studies.
Apply for free language courses
If you're keen to learn a new language or develop your expertise in an existing one, our Languages for All programme gives you the chance to improve your linguistic skills alongside your studies. Courses are currently offered in nine languages and you can learn in a way that suits you, through weekly classes, intensive sessions or independent learning. Sign up for a free course before 22 September.
Marking and assessment boycott
I recognise, and understand, some of you will be returning to Cardiff still feeling the impact of the marking and assessment boycott by members of the University and College Union (UCU). You may already be aware that UCU has now ended this boycott, and we are now working to collate and process any outstanding marks and transcripts. The small number of you who are still awaiting marks will receive them by the end of October at the very latest. To all of you affected during this period of industrial action, we again apologise and my personal thanks for your continued patience whilst we finalise your transcripts.
I'll be in touch with you again over the coming weeks. Look out for your Student News email and other important updates in the meantime, and if you have any questions please do contact Student Connect.
Best wishes
Claire
Read about our strategic direction and focus on research and innovation, education, international and engagement.