Industrial action update, Pride Month and summer opening hours
13 June 2023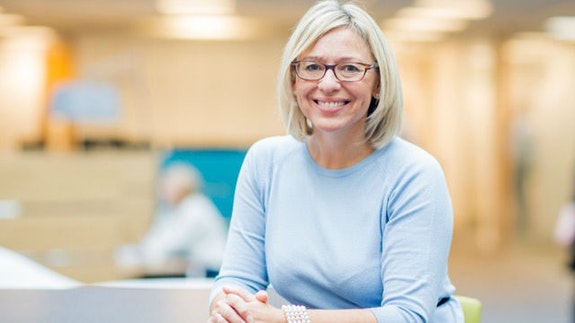 Read a message from Claire Morgan, Pro Vice-Chancellor, Education and Student Experience sent to undergraduate and postgraduate taught students on 13 June.
Dear student,
I hope that you are well. As we reach the end of the academic year, I wanted to send you a brief message before the summer break.
As you know, some staff who are members of the University and College Union (UCU) are taking part in a marking and assessment boycott. Please be assured that we are doing everything we can to minimise the impact of this industrial action on you. As the impact will be different for each student (in some cases there will be no impact at all), your school will be in touch with you this week with more information on the actions we are taking to support you specifically.
Many of you will be returning home over the coming weeks, but if you are staying in Cardiff remember some of our buildings and services – including our libraries, catering facilities and Student Connect – may open at different times. It's worth checking in advance if you plan to use these services over the summer. If you are changing accommodation or moving away, follow our tips on moving out, remember to return your library books and wherever you are, always take care to protect yourself and your belongings.
Cardiff graduates among the UK's most employable
I was delighted to see the results of the most recent Graduate Outcomes survey, which show that Cardiff University graduates remain some of the most employable and sought after by UK employers. Despite the challenges of the last few years, it's reassuring to know that more of our students are securing high-skilled work than ever.
If you are due to graduate this year, please do use our Graduate Futures support. We offer resources, support and events designed to help you understand your options, achieve your potential and succeed in securing a job, further study or any other opportunities you wish to pursue.
Pride Month
June is Pride Month, a time dedicated to celebrating LGBTQ+ communities all around the world. I am the University Executive Board Member ally for LGBTQ+ staff and students and it's a role that I am immensely proud of. We have lots going on to celebrate Pride this year: why not join me for breakfast in Main Building on Saturday 17 June before the Pride Cymru parade through Cardiff city centre?
You can also find out more about LGBTQ+ networks you can join, and peer support available from our LGBTQ+ wellbeing champions on our Pride Month intranet page.
World Refugee Week, 19 to 25 June
Earlier this year Cardiff University was awarded University of Sanctuary status, recognising the good practise of universities in welcoming, supporting and empowering people seeking sanctuary. World Refugee Week starts Monday 19 June and throughout the week we will be sharing the stories of forced migrants and asylum seekers in our community. You can also come along to our VOICES for Compassion event in the Centre for Student Life on 21 June, where you can hear from people who have sought safety in Wales and who speak out for change.
I wish you all a very happy and healthy summer break.
Best wishes,
Claire Morgan
Pro Vice-Chancellor, Education and Student Experience
Read about our strategic direction and focus on research and innovation, education, international and engagement.