Industrial action resuming and upcoming events to get involved in
6 March 2023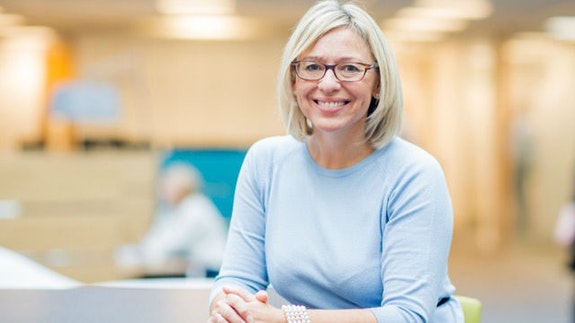 Read a message from Claire Morgan, Pro Vice-Chancellor, Education and Student Experience sent to undergraduate and postgraduate taught students on 6 March.
Dear student
I hope you are settling well into the new semester. I appreciate that some of you may have experienced disruption to your studies over the past few weeks due to industrial action, which is set to resume on Wednesday 15 March. Please be assured that our discussions with UCU are continuing, and that support is available should you need it.
If industrial action does go ahead again, do not assume that your teaching is cancelled. You should attend your timetabled sessions as if they are taking place unless you are notified otherwise by a member of staff. If your session is cancelled, be assured myself and my colleagues are working with your schools on suitable measures to minimise the impact on you.
The upcoming weeks are a busy time, with lots going on for you to get involved in:
March: our partner Santander Universities have launched their Brighter Futures Grant to provide financial support to students. 10 grants worth £1,000 each are available to Cardiff University students, with winners selected at random. Applications close on 30 April.
6 to 10 March: the Students' Union spring elections are now open, giving you the opportunity to vote for next year's sabbatical officers. The officers are elected annually and are there to represent you, our students, and champion the things that matter to you. Make sure you vote before the elections close on Friday 10 March.
6 to 11 March: this week is also Postgraduate Open Week. If you're a final year student and want to find out about studying for a master's or research degree at Cardiff, do sign up to take part in taster lectures, meet postgraduate academics and talk about your funding options including our alumni discount scheme.
8 March: Wednesday is International Women's Day (IWD), a day to celebrate the economic, political, social and cultural achievements of women across the globe as we continue to live in a world where women are oppressed and underrepresented. Our IWD events are open to everyone – come along to our panel event in the Centre for Student Life to chat to some of our female students about what they've achieved alongside studying for their degree.
9 March: Thursday marks University Mental Health Day, when we encourage everyone to talk about student mental wellbeing. Last April we welcomed the launch of the Mental Health University Liaison Service which provides support for students experiencing moderate or long-term complex mental health difficulties. The team, made up of NHS Mental Health Practitioners, has seen over 280 students in its first nine months. The new service bridges a gap between our mandate for supporting students and the threshold for access to NHS services. If you need support or you are worried about somebody else, please do reach out.
13 March: looking ahead to the next week, the university's Strategic Equality Plan is set to launch on Monday. We've put together draft equality objectives detailing how we intend to foster a culture of equality, diversity, inclusion and anti-racism, and we'd love to hear your views! Find out more about our plans at the online launch.
Best wishes,
Claire Morgan
Pro Vice-Chancellor, Education and Student Experience
Read about our strategic direction and focus on research and innovation, education, international and engagement.