Summer update for postgraduate taught students (1 of 2 emails)
28 July 2022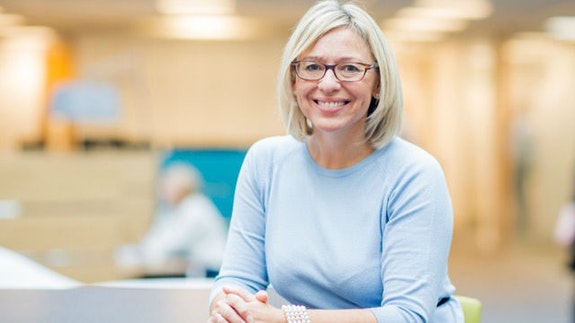 Read a message from Claire Morgan, Pro Vice-Chancellor, Education and Student Experience sent to postgraduate taught students on 28 July.
Dear student,
I hope this email finds you well.
With the summer being a very busy time for many of you, whether you are studying on campus or at a distance, I wanted to begin this message by reminding you that online and in-person support for your studies remains available over this period. Below is a reminder of some of the key services you can access, as well as some other news of relevance to your studies.
New postgraduate-focused study zone
There is now a postgraduate-focused library study zone on the Cathays campus (located in the Guest building). This contains a range of study environments from individual desks to group study rooms, IT facilities and a social seating area. A microwave, sink and kettle are available.
During the summer vacation the Guest Postgraduate Study Zone is open 24/7. Access is by PAC access, so your ID card is required for entry. In addition, there are other study spaces available to you across our campus.
Launching a new digital service: Special Collections Online
A unique collection of handmade books – the life's work of artist Shirley Jones – is the centrepiece of a brand-new digital service developed by Special Collections and Archives. Digital Special Collections is free to use and shares rarely seen treasures with staff, students and the public.
Over 1,700 rare items are already available, photographed in exquisite detail – enabling access like never before to the university's collections. Many of the items are extremely rare, while others are completely unique to the university.
Archivist Alison Harvey said: "Shirley's books are usually in private collections, and it's quite radical to make them available to everyone, for free, online – a lifetime of work, which we're sharing with Shirley's blessing."
"It's a long way from the greyscale scans of the past: Digital Special Collections is designed to work with other platforms, to create teaching materials, online exhibitions and more. The potential for future research and impact is immense."
Digital Special Collections continues to grow as more items are digitised, creating a trove of research material. Other items available for the first time include unique photographs of students learning trades at Cardiff Technical School in 1898, and handwritten diaries from the Spanish Civil War.
If you'd like to learn more about the application of this technology in teaching, research or outreach – contact specialcollections@cardiff.ac.uk.
Staying safe online
You'll doubtless already be aware of how to stay safe online, but there's a refresher available which you may find helpful. Here you'll be able to familiarise yourself with our guidance about protecting yourself and your data, setting strong passwords, and how to avoid scams when working online. Remember that you can also access free anti-virus software to help keep your information safe.
It is your responsibility to protect yourself and university data online, and also to ensure you are not breaching any licensing laws by using tools like BitTorrent to break copyright laws.
New Postgraduate Education Deans
We have appointed two new postgraduate education deans:
Dr Mandy Tonks started as Postgraduate Education Dean for the College of Biomedical and Life Sciences (BLS) on 1 May 2022. Dr Tonks is a Reader in Medical Education and the current Director for Quality, Governance and Enhancement in the School of Medicine. She was the Deputy Director and then Director for Postgraduate Research studies for the School of Medicine for three and four years respectively. Dr Tonks is a senior fellow of the Higher Education Academy
Dr Liz Wren-Owens will take on the role of Postgraduate Education Dean for the College of Arts, Humanities and Social Sciences (AHSS) from September 2022. Dr Wren-Owens is currently Reader in Italian and Translation Studies and has held a number of senior administrative roles in the School of Modern Languages, including Director of Learning and Teaching, Deputy Head of School, and Acting Joint Head of School
Community commitment
During the pandemic everyone in our community worked to support each other, to behave appropriately and with consideration, and to intervene when we saw others failing to uphold the behaviour and standards of the university. Although nearly all COVID-19 restrictions have now been removed, we are nonetheless asking all students to read, and agree to, our community commitment for 22/23.
Cardiff University Postgraduate Taught Survey (CUPTS)
Thank you to all those who completed the first part of the CUPTS in May. The results are being used to inform improvement plans for the new academic year and programme teams will be feeding back to students the key changes that have resulted from this survey through student and staff panels. In August, we will launch a follow-up focussed on the dissertation experience. Your views are important to us and help shape the educational experience and services we provide at Cardiff University, and I will share this survey with you once it's live.
Best wishes,
Claire Morgan
Pro Vice-Chancellor, Education and Student Experience
Read about our strategic direction and focus on research and innovation, education, international and engagement.