Industrial action, examination support, graduation and postgraduate taught survey
16 May 2022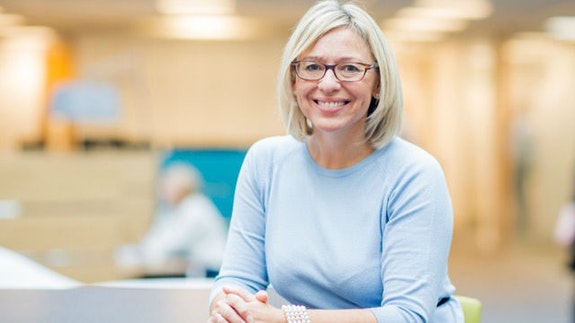 Read a message from Claire Morgan, Pro Vice-Chancellor, Education and Student Experience sent to undergraduate and postgraduate taught students on 16 May.
When I last wrote, I highlighted the University and College Union's (UCU) ballot in favour of industrial action. They have now confirmed how and when this will take place.
From Monday 23 May, those staff that choose to will be taking 'action short of strike', which could take several different forms, including a boycott of all marking and assessment processes.
I appreciate this may cause you concern at an already anxious time, and over the coming weeks you will receive regular updates from myself and your school as to how we are doing everything to minimise the impact of this industrial action and support you. In the meantime, we have published a new section on the intranet answering frequently asked questions regarding industrial action and how it may affect your studies.
Do get in touch with Student Connect or visit us in the Centre for Student Life if you're worried about your exams and would like to speak to someone.
As well as being home to our Student Life Services, the Centre for Student Life has a range of social study spaces available over five floors. You can also take a break from studying in our dedicated relax room, from 12 to 27 May in room 2.25.
Graduation update
Preparations are well underway for this year's graduation ceremonies, where an estimated 65,000 students and guests will be coming together over the course of our graduation week. Graduation is a momentous occasion where we celebrate the incredible achievements of our graduates alongside University staff, honorary fellows, VIPs and guests.
For those of you who will be graduating this July, you should by now have received your invitation to book everything you need for your graduation day. If you have not received this, or if you have any questions, please contact Student Connect.
Enriching Student Life Awards 2022
I was delighted to attend this year's Enriching Student Life Awards last week. The awards celebrate the outstanding work being undertaken by staff and students across the University and recognise those who contribute so positively to your student experience. Thank you to everyone who took part in the event and congratulations to all of the nominees and winners.
Postgraduate taught student survey
CUPTS has been designed in collaboration with postgraduate taught students to ensure we are asking about the important things. The results of the survey will be analysed and made available to staff involved in the teaching and management of postgraduate taught students and programmes.
It only takes 5-10 minutes to complete, and responses are anonymised. If you're a postgraduate taught student and you haven't yet submitted your views via the CUPTS, I would encourage you to do so before the survey closes on 9 June.
Good luck in your exams and assessments, and I'll write to you again shortly.
Claire Morgan
Pro Vice-Chancellor, Education and Student Experience
Read about our strategic direction and focus on research and innovation, education, international and engagement.