In-person teaching, student voice and Student Life Services
31 January 2022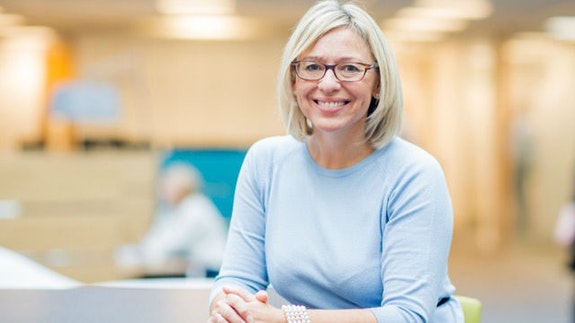 Read a message from Claire Morgan, Pro Vice-Chancellor, Education and Student Experience sent 31 January 2022.
Dear student
I want to start by welcoming you to this second semester. Wales is again at 'alert level 0', which means we can use all our non-clinical teaching spaces at their full capacity this semester.
We know how much you value in-person teaching, and learning alongside fellow students, so this is an important and very welcome step. To ensure we all return to campus life safely, we continue to need your help and support by:
Following the Welsh Government's guidance, making sure you regularly test yourself for COVID-19 (using LFT, PCR, or our Screening Service) and self-isolate when required
Continuing to wear face coverings in all indoor public places, including teaching and learning spaces, the Centre for Student Life and our Libraries
Updating us on your vaccination status
Being aware of others around you – not everyone will be comfortable with fewer safety measures, and physical distancing may reassure others while still being an important way of stopping the virus spreading.
And if you haven't already, do make use of the free vaccination walk-in clinics that have been set up in the city centre. If you're missing your first or second dose of a COVID-19 vaccination, or your booster, they can help.
How are you feeling?
Although the relaxation of COVID-19 restrictions is welcome news for us all, I know some of you may still be feeling tired, anxious, or overwhelmed – especially as the examination period has just finished. Help is available, and whatever you're feeling and regardless of why, this article offers some advice and directs you to the support available. If it's the outcome of your recent exams/assessment that's worrying, be sure to learn about the marking process (and again, the support that's there for you).
Have you visited your new Centre for Student Life?
As we return to life on campus, remember that the Centre for Student Life is open to you as a space to study, to connect with our Student Life services and more. If you haven't had a chance to visit yet, find out what our students think of the space and support services so far.
There will be more and more activity in the building over the coming months, including Student Futures workshops, events, and employers. To find out more, access your Student Futures account.
Over the coming weeks, both the building and our Student Connect desk will be open for longer, and from 5 March, on Saturdays.
We're listening
There are lots of ways you can feedback to us about your university experience, including:
The next Cardiff Pulse, opening 31 January
National Student Survey (NSS), launching 7 February
plus upcoming Speak Week Focus Groups and Module Enhancement.
Your responses give us an opportunity to listen, reflect and consider your views. Where possible we will act on your feedback, in-line with our commitment to listen to the Student Voice and enhance your student experience.
Finally, I hope the coming semester will be a smooth and productive one for you all. I'll continue to keep in touch with news and importance announcements, but wish you all the best for your studies this semester, and hope to see many of you over the coming weeks and months.
Best wishes
Claire Morgan
Pro Vice-Chancellor, Education and Student Experience
Read about our strategic direction and focus on research and innovation, education, international and engagement.