Welsh Government announcement and a move to 'alert level 2'
23 December 2021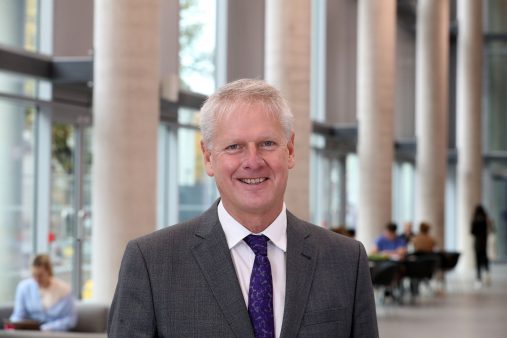 Dear colleague
After yesterday's Welsh Government announcement, I wanted to update you as to how we're responding.
Mindful some of you are on leave, I want to stress there are no immediate actions required in this email. If you wish to stop reading, and return to it in the new year, please feel free to do so.
A smaller than usual Task Force met yesterday to review our current approach, and I can confirm the updated safety measures we outlined in Blas last week remain in place as Wales enters 'alert level 2' on Boxing Day (26 December). This includes that those of you who can work from home are encouraged to do so until at least 10 January.
We also reviewed the necessary steps to reintroduce social distancing on campus. The new alert level allows for a 'mix of in-person and remote learning' at 'higher education institutions', and this steer from the Welsh Government, as well as its Infection Control Framework for Higher Education, allows us to keep our existing plans for teaching in the new year (subject to further updates from the Welsh Government).
The rules relating to hospitality will of course be implemented in our venues on campus.
We also discussed recent media coverage about possible fines for not working from home. The First Minister addressed this during his press conference, clarifying this is not a new rule, and is there to protect employees as much as employers. The Welsh Government has consistently emphasised the priority it places on education provision and we are confident colleagues working on campus have a 'reasonable excuse' to do so.
In addition to this message, we are also sending our students a notification via our app so that they're aware of the change in alert levels, and any actions they may need to take. In particular this includes the regularly changing guidance around self-isolation.
Once again, Nadolig Llawen a Blwyddyn Newydd Dda i chi gyd,
Colin Riordan
Vice-Chancellor
Read about our strategic direction and focus on research and innovation, education, international and engagement.