Christmas, exams and support
6 December 2021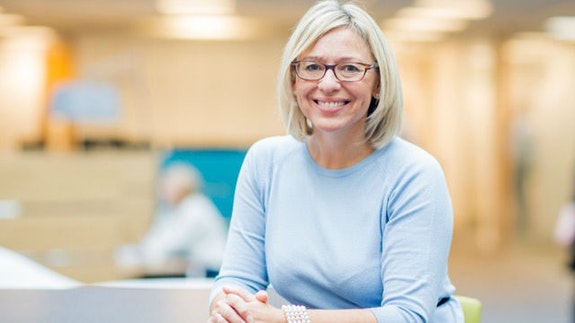 Read a message from Claire Morgan, Pro Vice-Chancellor, Education and Student Experience sent 6 December.
Dear student
As our Christmas break approaches, I'm grateful for the past few months of a busier, livelier campus and the role you've all played in helping us manage COVID-19.
Wales remains at 'alert level 0', cases remain relatively low, and although Omicron, being a new 'variant of concern', is worrying, I remain hopeful we head into 2022 being able to offer you a far richer academic and wider student experience.
Travelling at Christmas
We also need you to continue making weekly bookings at our COVID-19 screening service, and even if you're not using this service regularly, strongly advise you to book a test to make sure you don't take COVID-19 with you when travelling at Christmas.
Our screening service closes on 22 December, but you should get a test before 13 December to make it through any potential 10-day isolation period and still get home in time for the big day (depending on how far you have to travel!). We'll also be reminding you in January to use the service again, getting another COVID-19 test as you return to Cardiff.
Christmas in Cardiff
However, if you're staying in Cardiff over Christmas, we have lots of useful information, including seasonal events and things to do in the city, safety advice, and how to access support during that time.
Exam and assessments
As things stand, remote study will no longer be available after the end of semester one, and all students who are currently studying remotely are expected to be in Cardiff to attend in-person teaching from the start of semester two (31 January 2022). However, this is being kept under review as Welsh and UK Government guidance changes.
We are listening to you
We're constantly looking for ways to improve your student experience and are introducing more opportunities for you to share feedback. You will shortly be asked to evaluate the teaching you have received this term through Module Enhancement, (accessed via a pop-up in Learning Central).
Supporting you
The winter months can be a difficult time for some, and if you need someone to talk to, we're here to help. You can either contact Student Connect or visit us in the Centre for Student Life.
The Centre for Student Life will be closed from 24 December – 4 January however, you can still access these resources online:
Further support available over the Christmas period will be shared with you through Student News.
Wishing you an enjoyable and safe Christmas break and a Happy New Year – see you in 2022.
Best wishes,
Claire Morgan
Pro Vice-Chancellor, Education and Student Experience
Read about our strategic direction and focus on research and innovation, education, international and engagement.