Safety, wellbeing, face coverings, study skills support
1 November 2021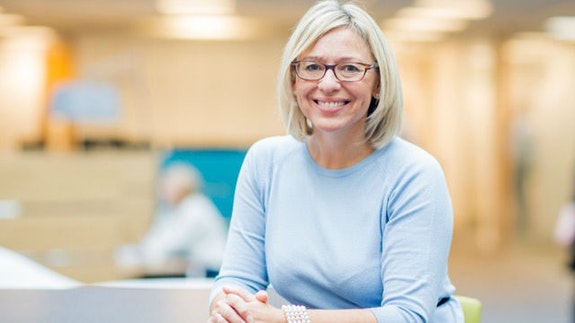 Read a message from Claire Morgan, Pro Vice-Chancellor, Education and Student Experience sent 1 November.
Dear Student
I hope this email finds you well, and you are enjoying the new academic year. It is great to see the campus busy, with so many of you making use of our new Centre for Student Life. I am sure we will all benefit from the great facilities this impressive building provides.
I know many of you will be rightly concerned about reports in Cardiff and beyond of drink spiking and spiking by injection. We, along with partners in the city, issued a joint statement last week making it clear that well as being illegal, such acts are also abhorrent. I encourage anyone who believes they have been a victim of spiking in any form to contact the police. Violence and abuse have no place on our campus – if you have been affected let us support you by contacting our specialist Disclosure Response team. If you would like to make a formal complaint about the behaviour of an identified student you can do so via our Student Complaints Procedure.
Are you ok?
Student life can be difficult at times, and we offer a range of support. Whatever you are facing, the student intranet provides guidance, contact details and events that can help.
If your university experience so far isn't as you hoped it would be, for whatever reason, you can contact Student Connect and they will connect you with staff who can offer help and advice.
We know that at this time of year some of you may think about withdrawing from university. If you are, I encourage you to discuss this with your Personal Tutor and seek advice from our Student Life team and/or the Students' Union advice team before making a decision.
Similarly, if you are unsure that you are on the right programme of study, or you want to change your modules there are options available to you. Once again, I recommend you talk through your options with us before you make any changes.
If you are having to deal with circumstances that are severe and exceptional, unforeseen, unavoidable, and close to your assessment – and these are preventing you from completing your assessments – our Extenuating Circumstances Policy is available. This policy has recently changed, so if you have used it previously, be sure to read the new guidance.  If you are submitting a declaration, it is important that you do not make duplicate submissions as this can delay your application.
Face coverings
Remember that COVID-19 has not gone away – its transmission remains a risk. We must all play our part to minimise its spread and one of the best ways to do this is by wearing a face covering. As we have increased the numbers of students attending in-person teaching it is important that all students wear face coverings (unless you have a legitimate exemption) in teaching rooms, labs and workshops, libraries and when moving about in the Centre for Student Life, cafés and other public places on campus.
Self-isolation
Welsh Government has very recently changed its guidance on self-isolation. The new guidance reads: 'Adults who are fully vaccinated and children and young people aged five to 17 will be asked to self-isolate until they have received a negative PCR test if someone in their household has symptoms or tests positive for COVID-19.' You can use our accredited in-house Screening Service for this purpose if desired, or attend an NHS testing centre such as the one on Museum Place.
Accessing study skills support
If you haven't already, you should review the study resources available. We are continuously updating them with topics covering digital learning and study techniques, finding and critically evaluating academic information, writing and referencing, maths statistical support, English language support and academic study skills. The teams who create these resources will be hosting an online event on 3 November. I'd recommend you use this chance to meet them and find out how you can improve your learning.
Shape your course
I am pleased to announce that this semester we are launching our new Module Enhancement System. This is one of the ways we listen to you, gathering feedback about how you found your module. Your feedback is extremely important, helping us understand your experience and improve the teaching you receive. Help us by completing the survey that will appear as a pop-up on Learning Central next month.
Graduation
Finally, while graduation seems far away for some of you, we can confirm those of you due to graduate in 2022 will be doing so in the city's iconic Principality Stadium. I hope those of you in your final year are looking forward to this unique celebratory event.
Best wishes,
Claire Morgan
Pro Vice-Chancellor, Education and Student Experience
Read about our strategic direction and focus on research and innovation, education, international and engagement.