COVID-19 symptoms, testing and getting your first vaccination
2 July 2021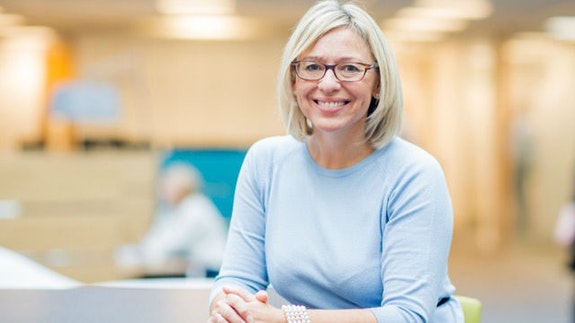 Read a message from Claire Morgan, Pro Vice-Chancellor for Education and Students sent on 2 July.
Dear Student
Throughout the pandemic, one of the things we have been most grateful for is how we've been able to work with local partners to try and keep one another safe.
This email contains a request from Cardiff and the Vale of Glamorgan Health Board –  however this guidance is relevant wherever you are.
Cases of COVID-19 have been increasing steadily in the region with the majority affecting 18–29-year-olds, including our student population and those living in shared accommodation.
If you are moving out of Cardiff over the summer months, please consider getting a test before mixing with a new group of friends or family. You can book a screening test via our Screening Service which is open Monday to Thursday, 08:00 – 17:30.
I hope you have a very happy holiday and most importantly stay safe and well.
Best wishes,
Claire Morgan
Pro Vice-Chancellor, Education and Students
Cardiff and Vale Test, Trace and Protect service are asking people aged 18-29 to remain alert to the wider symptoms of COVID-19 and get tested if you have any of these.
As this age group is less likely to have had both doses of a COVID-19 vaccine it is especially important you stay alert and get tested if you show any symptoms.
The three main symptoms of COVID-19 are:
a new persistent cough
fever and/or
a loss of taste or smell.
If you have any of these symptoms you must get a test and self-isolate along with your wider household. This is in line with Welsh Government guidance.
COVID-19 can be milder in younger people. The Delta variant in particular can also cause a wider range of symptoms in its early stages. The Test, Trace, Protect service is encouraging people to also get tested if they have a wider range of symptoms that are new our unusual. These are fatigue, myalgia (muscle ache or pain), a sore throat, a headache, a runny nose, nausea, vomiting, or diarrhoea.
There are a few simple steps you can take to help keep yourself, friends and family safe.
If you haven't already – get your first dose of vaccine and make a plan for when and where you will get your second dose. Two doses of the vaccine are key to protecting against the more transmissible Delta variant that is now dominant in Cardiff and the Vale. If you are in Cardiff, Bayside operates a walk-in every Saturday and Sunday, 08:00 – 16:00.
If you have symptoms of COVID-19, even if they are mild, get a test
If you test positive for COVID-19 our Test, Trace and Protect team will get in touch with you to identify your close contacts, the more information you can give them the better able we are to control spread of COVID-19.
Read about our strategic direction and focus on research and innovation, education, international and engagement.