Pride – Your marks – Student Voice – Careers – Complaints – 21/22
17 June 2021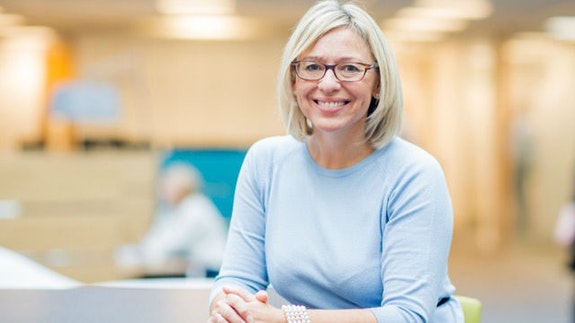 Read a message from Claire Morgan, Pro Vice-Chancellor for Education and Students sent on 17 June.
Dear Student
I hope this email finds you well.
Thank you
As Wales continues to progress with its COVID-19 vaccination drive, I want to take this opportunity to thank all our students who have been supporting this impressive achievement. Many Cardiff University staff (myself included) have had one or both doses administered by one of our clinical students, and I want to acknowledge the important role you are playing. Similarly, I'd again like to thank all of you for your continued support in following the safety measures in place and helping to ensure that we minimise the risks for our university community.
Pride Month
As the University Executive Board Member ally for LGBTQ+ staff and students I would like to wish everyone a happy Pride Month. We want to ensure everyone in our community feels safe and celebrated for who they are. Be sure to check out the LGBTQ+ pages for socials and networks you can join, and peer support from student champions if needed.
Receiving your marks and feedback
I hope your exams and assessments are going well for you. Naturally, once these are complete, your attention will no doubt turn to your marks and feedback.
If you are not already aware, your progression and final Award results are confirmed through your School Examining Board and then released to you. You can check the date with your School or through SIMS Online – go to the 'Release of Results Information' tab on your Academic Record. You will receive a notification email when your results are released.
Please be reminded that in line with our Safety Net Policy for 2020/21 onwards, if you are a final year undergraduate, you can check your eligibility for the Average Mark (B) through SIMS Online – go to the 'Progression Information' tab on your Academic Record.
You can read more about getting your results, grades, appeals and transcripts on the intranet.
It is important that you understand your results and are clear on the journey of your mark. This will help you understand the marking process and how you can use the feedback you receive to further enhance your personal development.
What you've told us and next steps
In May, over 4,800 of you shared your views of your student experience at the University through Cardiff Pulse. Thanks to all of you who submitted responses.
Your feedback is already having an impact. This month we asked you about digital learning and took your comments to members of the University's Digital Education Steering Group. We have pulled together the responses and actions taken based on your comments on our feedback intranet page.
Please continue to participate so that we can get an understanding of different aspects of your life here at Cardiff and how we can make your experience the best possible.
Our June Cardiff Pulse opened on 14 June with a focus on support needs for the future and will remain open until Monday 21 June. You can access the link via a pop-up on Learning Central.
For those of you who are graduating this year please make use of our Class of '21 careers support. You'll see that our Careers and Employability team offer a variety of resources, support and events designed to help you understand your options, achieve your potential and succeed in securing a job, further study or any other opportunities you wish to pursue.
If you are a continuing student looking for opportunities this summer or starting to plan for your future please take advantage of all the support available to you.
If you are graduating this summer, I look forward to seeing you at your Class of '21 virtual celebrations.
Complaints procedure
As mentioned in my last message to you, our updated COVID-19 complaints process gives you the opportunity to raise any specific disruption caused by the pandemic.
If, at the end of this academic year, when your teaching and assessment activities have finished, you are dissatisfied with the actions we have taken, or you feel that the learning opportunities or other services were not what you might have reasonably expected based on the information received at the start of this academic year, you can submit a complaint.
Once again, remember:
The end of the academic year is 18 June 2021, and most of you must submit your complaint no later than 16 July 2021 (28 days later)
The exception to this deadline is if teaching on your programme for the 2020/21 academic year extends beyond 18 June 2021, in which case the deadline for submitting a complaint will be 28 days from receipt of your transcript.
Further information on the process is available, as well as independent advice from the Students' Union Advice Centre.
Returning for the next academic year
If you are returning to us next year, please do keep an eye out for our communications over the summer. As Welsh Government guidance continues to change, we hope to be able to share further details about what campus life will look like in the new academic year. Remember we will always share such information with you and our staff in the first instance.
Finally, I wish you all a relaxing summer, closer to 'normal,' and that you all get a chance to enjoy yourselves. Do stay safe and well.
Best wishes
Claire Morgan
Pro Vice-Chancellor, Education and Students
Read about our strategic direction and focus on research and innovation, education, international and engagement.