Easter and beyond
17 March 2021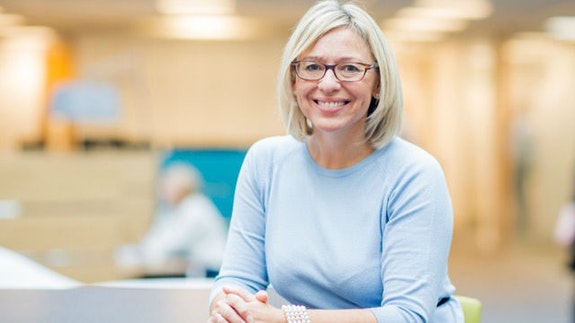 Read a message from Claire Morgan, Pro Vice-Chancellor for Education and Students sent on 17 March.
Dear Student
My email today allows me to update you on the welcome return to study of all our students after Easter, current travel advice during Easter and how to access student support.
Return for all students after Easter
You may be aware that on Monday, the Education Minister Kirsty Williams gave an update on what you can expect after the Easter break, during which she expressed her gratitude to students in Wales for supporting safety measures.
Travelling over Easter
If you have returned to your term time address, the Welsh Government is now asking you to stay in your term time household for the Easter Break. We are awaiting further information on this.
If you are yet to return, education remains an 'essential' reason to travel, and so you can travel ahead of the Spring semester resuming on Monday 19 April.
COVID-19 Student Support Fund
In my last message to you, I explained the different types of financial support now available to you through our student support package. Applications for rent rebates in our accommodation closed on Sunday 14 March, however you can now apply via SIMS for another important part of this package – the COVID-19 Student Support Fund. Please read the guidance before submitting an application, and if you have any questions contact covid19supportfund@cardiff.ac.uk.
Cardiff Pulse – Your feedback shaping your University
As you will know, the period of change caused by COVID-19 has impacted us in many ways, including University life. To make sure you have a high-quality experience and that you feel supported in this new learning environment, we're launching Cardiff Pulse.
Cardiff Pulse is a monthly invite for you to tell us how things are going, and what we can do to help support you better. We'll be asking you to provide some feedback from March to July and you will be able to access Cardiff Pulse by checking your University email. The first one was sent on Tuesday 16 March.
Finally, although I am delighted that we are able to restart blended provision for all our students, I am also conscious of the toll this takes on everyone. So, I am pleased to share news of The Science of Happiness course we are piloting to help you improve your mental wellbeing. As we continue to live through the pandemic, please know that we care about you and encourage you to take advantage of this new opportunity.
I'll write to you again after the Easter recess.
Best wishes
Claire Morgan
Pro Vice-Chancellor, Education and Students
Read about our strategic direction and focus on research and innovation, education, international and engagement.