Local restrictions in Cardiff
2 October 2020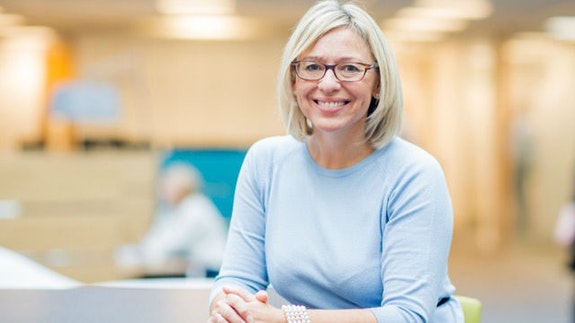 Read a message from Claire Morgan, Pro Vice-Chancellor for Education and Students sent today (25 September) regarding local coronavirus restrictions which will come into force from 18.00 on Sunday 27 September 2020.
We have been advised by Welsh Government that Cardiff will be subject to further coronavirus restrictions. As a result, new measures will come into force from 18.00 on Sunday 27 September 2020.
They are designed to protect people's health and stop the spread of the virus. As a part of the local community, we all have a role to play in supporting this exceptional measure.
Immediate implications of the new restrictions
The restrictions have been introduced following a sharp increase in the number of confirmed cases of coronavirus (COVID-19) locally. More information on the measures are available on the Welsh Government website.
We will provide regular updates as this fast-moving situation develops further, and remain in constant contact with Welsh Government, local councils and Public Health Wales.
You have already told us that many of you expect some face-to-face element to your learning, and within the restrictions, we will aim to provide this as part of a blended learning provision, supported by some online elements. This is consistent with both other local and Russell Group Universities.
Under the new rules if you are symptom-free (and not subject to self-isolation) you can still:
remain in your accommodation if you've already arrived in Cardiff
travel to, and move into, your accommodation (this includes students joining us from outside the UK) attend classes.
This reflects an explicit commitment from the Welsh Government to balance the education needs of both children and young people in Wales with measures intended to keep the wider community safe.
Our teaching rooms meet the required health guidelines, and if the rules are followed, teaching on campus does not result in you becoming a 'contact' of those around you. Students who, given these new restrictions, now wish to access the remote study policy for the first term find out more here.
This new situation may have an impact on some of our services and we apologise in advance for this. Students can still access all key services like libraries, the student intranet and student support remotely. Staff continue to work remotely and are still able to help.
Our community commitment – and student conduct
We of course expect all our students to follow the new restrictions, and wider guidance, in place. This expectation is a key part of our community commitment.
Over the last week we received multiple reports of students failing to respect and adhere to the guidance. Where issues arise, and a student fails to stick to the rules, South Wales Police will issue Acceptable Behaviour Contracts. Where students repeatedly offend, we will work with the police to determine the most appropriate course of action. This can involve increasing levels of fixed penalty notices (rising to £1,920) as well as consideration of action under the University's student conduct process, through which students can be both suspended and excluded for serious offences.
Supporting one another
We know this remains a worrying time. As a University, we have worked incredibly hard since we went into national lockdown in March, and we will continue to work through the challenges and change that we face to give you the best possible student experience.
Should you need any support, don't forget you access it via our Student Connect service in three ways:
ask the chatbot your questions 24/7 when you see the blue and white chat button on the bottom right hand corner of your screen
email: studentconnect@cardiff.ac.uk
phone: +44 (0)29 2251 8888.
Please monitor your university emails and the student intranet for further updates, and take care of yourself and support your fellow students, where safe to do so, so that together we can make the best of these difficult times and limit the impact of coronavirus (COVID-19) on our university community.
Read about our strategic direction and focus on research and innovation, education, international and engagement.