Three challenges for Higher Education in Wales
17 October 2019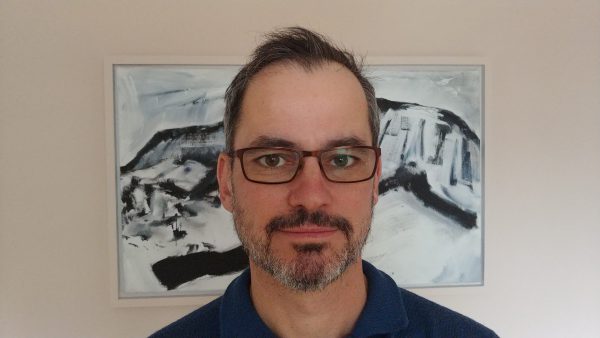 At our annual University Executive Board away day in September we had a PESTLE session to explore the Political, Economic, Social, Technological, Legal and Environmental risks, challenges and opportunities facing the University. We will share future PESTLE sessions in our blog.
I invited Professor Calvin Jones, Deputy Dean for Public Value and External Relations, Cardiff Business School, to help us think about challenges for Higher Education in Wales and how we might re-examine, redevelop and restate the public value of Higher Education, alongside challenges around Brexit and climate change to ensure that our business model develops to reflect political changes, socio-economic trends and ecological hard limits.
I wanted to share Calvin's expert contribution and the issues that we discussed:
Higher education in Wales, as in the rest of the world faces a series of challenges that require a response that is thoughtful and consistent, yet also radical. Apart from the more widespread considerations around, for example, fees and funding, staff wellbeing and student mental health, there are a number that have resonance in Wales.
Brexit
In both the short and medium term any sort of Brexit is bad news for Higher Education, with even the 'softer' options likely to exclude us from EU research grants and networks, and student exchange programmes. There are clear economic impacts in Wales. For example an number of anchor companies with which Higher Education Institutions might wish to develop strategic/research partnerships (or already have) such as Tata or Airbus are in sectors which will be likely most vulnerable to single market or customs union exclusion. Without their local presence, relationships directly (or with supply chains) might be more difficult or less productive. Other sectors are less directly Brexit-vulnerable, serving local/UK or global markets – for example Information Communications Technology, culture and financial services. Here we might worry about the indirect impact of any 'Brexit recession' on company viability, then and on governments' ability to protect HE-related sectors such as culture in a time of fiscal contraction. More subtly, Brexit has revealed a deep divide in UK societies with 'elites' perceived as remote and unconcerned with 'left behind' populations. The 'social license to operate' of universities – particularly those such as Cardiff who attract a lower than average proportion of students from their Welsh hinterlands, certainly the poorer parts, might be open to question.
Climate Change
The rapidity with which climate change is progressing, both in reality and as a subject of social concern, is staggering. With academics perceived as amongst the worst offenders in terms of international business travel, this again potentially affects our attractiveness to climate-aware young people (and staff) and our wider social licence. Interestingly (and perhaps worryingly) analysis by Cardiff Business School suggests only around 3% of its wider carbon footprint was due to international academic travel, with 30% due to international student travel to and from their home country to study. This effectively means the School can never be 'Paris compliant' with its current business model (in the absence of currently unlikely low carbon airplane fuel development), yet our international students currently comprise well over half our School income – and of further concern, these are students largely from a country investing hand over fist in domestically provided Higher Education. The figure shows the current (roughly) estimated carbon footprint per FTE staff member in the School, in comparison to the per-capita UK carbon budget for 2028-32. The next decade must see a radical transformation.
Restating the value of higher education
It is the view in Cardiff Business School that these challenges, and others, require us to re-examine, redevelop and restate the value of higher education – hence our orientation towards Public Value. We must as part of this think carefully about what education is for, especially in light of the fragmentation of careers, the 100 year life and the technology-related changes to work highlighted by Prof Phil Brown. Work over recent years with Welsh Government and the Commissioner for Future Generations in Wales has developed an approach to understanding how we make students 'fit for the future'. For example for schoolchildren the evidence suggests future proof education:
Downplays narrow data-retention and process skills in favour of creativity, flexibility and context-dependent problem solving
Is learner-centred, bespoke and emphasises personal development over standardised 'ladders of progression'
Is purpose driven and ethically aware, not instrumental and "process-ey"
Divorces learner achievement from measures of institutional quality
Uses varied, formative assessment that qualitatively narrates the assets of the learner
Is psychologically aware and inclusive
Embeds an orientation to lifelong learning.
These precepts largely overlap with the approach we are taking to restructure business education for both under-and postgraduates, ensuring that we as a School both prepare students properly for work but also stand for something – alongside our student partners.
In summary, Higher Education in the UK faces, if not a perfect storm, then at least a set of interrelated political changes, socio-economic trends and ecological hard limits that could render its business model obsolete within a handful of years. So far, there has been very limited institutional engagement, either from business education or more widely, with these issues. Cardiff has a chance to seize the narrative, but this would require deep changes in the way we strategize and set objectives, source and allocate funding, engage with students and incentivise staff.
Read about our strategic direction and focus on research and innovation, education, international and engagement.