Vice-Chancellor's all-staff email – October 2018
1 November 2018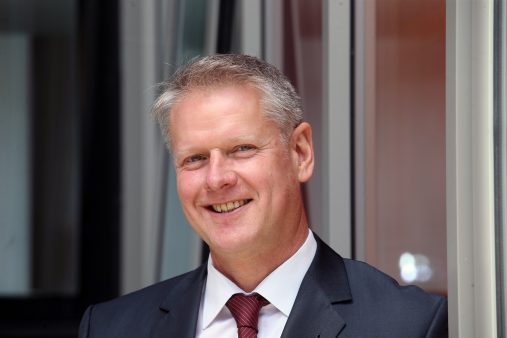 Dear colleague
There is little to add to what I said last month about the increasing possibility of a disorderly exit from the EU, but one feature of the whole process does deserve some further attention. You will be aware that the Government regards the ending of free movement as an essential post-Brexit change. Because of this we have been expecting a White Paper on migration for months now; it has been repeatedly delayed but will be required ahead of 29 March 2019 and so we can expect something in the next few weeks or early in the New Year at the latest. There is still time to influence the contents of the White Paper and thus the subsequent Bill; now is a good time to do so and I will be liaising with relevant parliamentarians to that end. This will involve making points we have made many times before but it's important to be persistent. We want it to be as easy as possible for potential students or members of staff to join us from around the world because the bigger the pool we are able to fish in, the more likely it is that we will be able to attract the best people. The process of getting a visa needs to be as smooth and inexpensive as possible for both staff and students, and we need to make it clear that Britain welcomes talent from around the world. The potential for restricting the talent pipeline from Europe and beyond is one of the biggest dangers facing us in the medium to longer term. The two reports by the Migration Advisory Committee (MAC) on international students and EEA nationals show that the impact of students on local services is negligible, and we know that the net contribution of EEA nationals to the British economy is strongly positive (balancing tax paid versus the cost of public services). We also know that the public does not regard international students as migrants and that more than 70% have a positive view of students who study for a degree in the UK. While the MAC report on international students disappointingly concluded that there is insufficient evidence to justify the re-introduction of a two-year post-study work visa for students, it did say that the Government should commission relevant research so that the evidence becomes available. Universities UK (UUK) I know will wish to press for that, and I will be making the point in my representations. MPs and ministers take notice if there is clearly public concern on a particular issue and this may be one that it is worth letting your MP know about if you feel strongly about it. UUK has some useful information here, and the Russell Group has developed an interesting proposal for a European Skills Permit which would help mitigate the negative effects of the ending of free movement on universities.
Meanwhile here in Cardiff we received the very welcome news that Sir Stanley Thomas, who has generously supported the University for some years, has pledged a £1.1m gift to help fund our Centre for Student Life. A native of Merthyr Tydfil himself, Sir Stanley is very committed to our mission of widening participation, and the Sir Stanley Thomas lecture theatre in the new building will be a reminder that the University is open to all and of our efforts to attract and support students from our local communities. We're extremely grateful to Sir Stanley and I look forward to continuing to work with Development & Alumni Relations in celebrating this generous gift and the opening of the new facility in due course.
Talking of natives of Merthyr Tydfil, our own Professor Julie Williams has also been celebrating the launch of Cardiff's £20m Dementia Research Institute, one of six centres in the UK and part of a £290m initiative, funded by the Medical Research Council, Alzheimer's Society and Alzheimer's Research UK, to find new ways to diagnose, treat and prevent dementia, and to care for people who have the condition. Professor Williams is the Centre Director, who with her colleagues at the University has so far discovered 27 risk genes for dementia which implicate the innate immune response in determining a person's susceptibility to developing Alzheimer's disease. There are exciting prospects for the new Centre and it is a real feather in the cap for both Cardiff and Wales that we have been successful in securing the location here. Also this month our School of Journalism, Media and Culture welcomed students to their new home just next to Cardiff Central Station and immediately adjacent to the new BBC building. The strategic alliance with the BBC is key to the School's future and we look forward to many years of fruitful co-operation.
October is also the month when the Cardiff University/Cardiff Half Marathon takes place, and this year was no exception. We are extremely grateful to the members of #TeamCardiff, whose participation has done so much to support cancer, neuroscience and mental health research here at the University. You will be aware this year's event was marked by tragedy, and everyone involved has been greatly saddened by the very sad deaths of two runners: Ben McDonald and #TeamCardiff member Dean Fletcher (BSc 2007), a Cardiff Business School graduate. We offer our heartfelt condolences to their families and our gratitude to all those who have offered their support. We are grateful for the many ideas and suggestions we have received about how best to remember and celebrate Dean, and will consider these with his family in due course.
October is Black History Month and this has been a month of celebration of our BME colleagues and role models, starting with an exhibition on the life, work and human rights activism of the great American singer Paul Robeson, who fell in love with Wales after a chance encounter with miners from the Rhondda. I'd like to extend my thanks to the Students' Union, the Chair of the BME staff network, Abyd Quinn-Aziz, Susan Cousins and Julie Bugden for all of the events organised. As part of the month, Wales Online published a list entitled Brilliant, Black and Welsh,  which features colleagues and others who are connected with the University. Congratulations are due to Dr Ahmed Ali, who is a plant biologist in the School of Biosciences, and Professor Emmanuel Ogbonna, Professor of Management and Organisation at Cardiff Business School, Cardiff University, both of whom appear in the list, as does Cardiff graduate Vaughan Gething, AM for Cardiff South and Penarth, who is Wales' first and only black AM and Cabinet Secretary. Earlier this month Mr Gething visited the University in his capacity as Cabinet Secretary for Health and Social Services to launch our new Biobank, an excellent new research facility which is going to be of huge benefit to Wales and the wider world. Ms Cynthia Ogbonna, who holds an MBA from Cardiff Business School, is the first woman in the 110-year history of Cardiff Bus to be appointed managing director. Under Ms Ogbonna's leadership the company has committed to be a living wage employer, as we have as a University. Linda Mitchell, the BBC's first ever head of diversity and the former community affairs editor for BBC, studied at Cardiff University, and it was a pleasure to see Ali Abdi on the list, who works closely with the University on our Community Gateway project in Grangetown. Full marks to Wales Online for giving us such a great reminder of the diversity and talent to be found in this country, a diversity that we need to recognise and celebrate more here at the University. I am very happy to support our BME staff network and our students in making that a reality not just during Black History Month, but throughout the year.
With best wishes
Colin Riordan
Vice-Chancellor
Read about our strategic direction and focus on research and innovation, education, international and engagement.