Industrial action: Support actions update
8 May 2018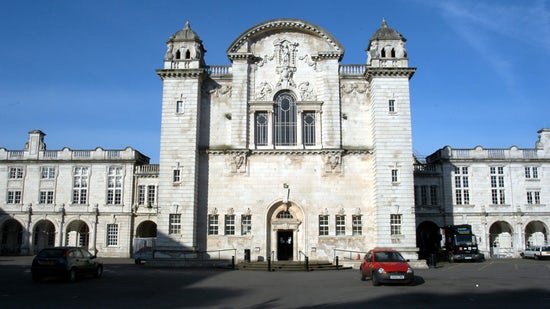 Dear student,
This is a note to update you further on our plans to address the disruption caused as a result of the recent industrial action.
Staff have been working hard, over and since the Easter Recess, to make arrangements to address missed teaching and learning opportunities, and to ensure that assessment takes into account disruption caused by the industrial action.
Your School has been asked to ensure that all of the details of disrupted activity and the associated support actions are published on Learning Central for all impacted modules, and to advise where and by when you can provide feedback if  you feel the information provided is either inaccurate or incomplete.
As you may be aware, all assessments are considered by Examining Boards who are responsible for confirming results, addressing extenuating circumstances and ensuring the academic standards of your degree are maintained.
The Examining Board for your programme will be made aware of all direct disruption to teaching caused by industrial action and the support actions that have taken place. You will not be required to report these issues as extenuating circumstances.
Examining Boards have been given authority to take a range of actions as are appropriate to the circumstances. These may include:
Allowing students to resit a failed assessment without capping marks
Scaling marks – adjustments made to module marks where the marks in a module disrupted
by industrial action vary significantly compared to other module marks
Excluding modules which have been disrupted by industrial action from the degree classification.
Further information about the application of these and other additional actions will be communicated to you by your School once they have been applied.
Some students have raised the issue of compensation with the University and this has been referenced in the media. The point at which you may seek to make a complaint in relation to the impact of the industrial action will be at the end of the academic year, following the application of all of the support actions we have, or are putting in place.
If at this stage you remain dissatisfied you may submit a complaint through our established Student Complaints Procedure. This procedure enables a number of remedies to be applied, including financial compensation where appropriate.
I would like to take this opportunity to wish all our students well in the forthcoming examination period, and to draw you attention to further help and advice..
Student Support staff and student interns have shared their tips in blogs including:
Further information about exams and assessment is also available on the intranet.
Yours sincerely,
Professor Amanda Coffey
Pro Vice-Chancellor, Student Experience and Academic Standards
Read about our strategic direction and focus on research and innovation, education, international and engagement.