Strike action: All teaching and learning resumes next week
16 March 2018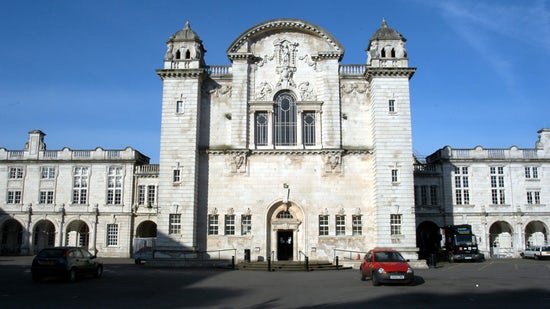 Dear students,
Today (Friday 16 March) marks the last day of current strike action by members of the University and College Union (UCU).
As I write, all staff who have participated in industrial action will be back in work from Monday (19 March) and I anticipate that a full week of planned teaching and learning activities will go ahead before the Easter recess begins.
Academic schools will also be communicating with you during the week to provide details of ways in which they will be supporting your learning where classes have been disrupted or lost during industrial action.
I am very aware the strike action has caused disruption and concern for many of you. We are extremely sorry that this situation has arisen and we are working hard to ensure we can provide all students with a clear understanding of what mitigating actions will be taken to address the disruption caused by the strike action.
As some of you may already be aware, the UCU has also indicated that we may face further strike days, if a satisfactory settlement is not reached in relation to the current dispute.
These dates are not yet confirmed but the UCU has signalled that they may target the assessment and the examination period.
I sincerely hope that agreement is reached so that this action does not go ahead. However, if it does go ahead I would like to reassure you that we will make every effort to keep you updated.
As things currently stand we are working closely with colleagues across the University to ensure we prioritise our teaching and assessment commitments to you.
I am hopeful we will be able to confirm the specific actions we will be taking and how we will support you to achieve the learning outcomes for your programme of study before the Easter recess.
I have asked all Heads of Schools to write to you with this information by Friday 23 March.
Finally, it was disappointing that a proposal to resolve the on-going dispute was not supported by UCU this week, particularly as it had been jointly agreed at ACAS between UCU and UUK following a number of days of what appeared to have been constructive talks.
UUK is currently planning more urgent talks with UCU. I remain hopeful that UCU and UUK will find a way to continue to engage constructively and work towards a solution in the coming days and weeks. We will keep you informed of any developments regarding these talks.
In the meantime, please continue to monitor the information provided about the strike action published via Student News and via student Q&As available on the intranet.
Yours sincerely,
Amanda Coffey
Pro Vice-Chancellor for Student Experience and Academic Standards
Read about our strategic direction and focus on research and innovation, education, international and engagement.