The National Eisteddfod of Wales
31 July 2017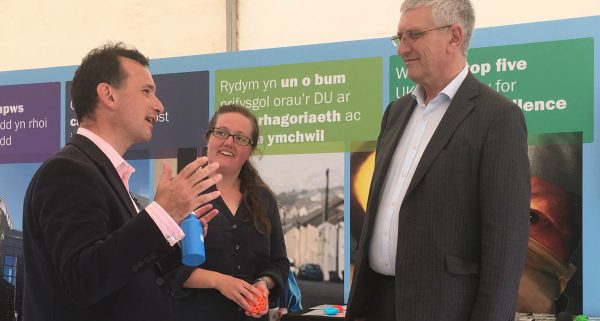 Thousands of visitors to this year's National Eisteddfod in Anglesey, which runs from 4-12 August, will hear about the huge contribution that Cardiff University makes to Wales.
Led by Dr Hefin Jones and the Engagement team, colleagues around the University have been working hard for months to organise more than 30 events including debates, lectures, talks and other activities.
Our theme for 2017 is Cardiff Connected – how Cardiff University and its students, staff and alumni are connected to Wales and beyond.
We are an institution focused on supporting our communities so it is vital to inform people of what we do and some of the benefits that we bring to the country.
As one of the near 30,000 visitors to our pavilion at last year's Eisteddfod, I was delighted to see the extent to which people attending the University stand engaged with our activities.
Our talks and debates attract large crowds and I'm sure this year will be no different. We are examining topics of major importance such as Wales's vote for Brexit, why Labour triumphed in Wales once again in the 2017 General Election, the portrayal of Wales on TV, and how Anglesey can produce the doctors it needs.
I hope those of you attending this year have a wonderful time and enjoy all that this unique Welsh cultural festival has to offer.
Read about our strategic direction and focus on research and innovation, education, international and engagement.