UEB, 12 December 2016
12 December 2016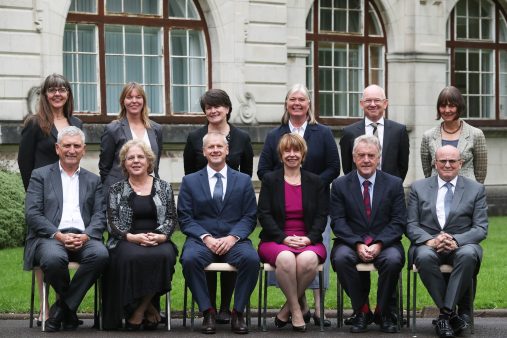 The congratulations of UEB were extended to Professor Treasure on her appointment as the new Vice-Chancellor of Aberystwyth University effective from April 2017.
Professor Jones reported that he had recently visited India and had attended a number of very successful and well organised meetings with visits made to institutions with laboratories at differing stages of development.
UEB received the outline plan for the submission Teaching Excellence Framework.
UEB received the second National Student Survey action plan update from the three Colleges.
UEB received a paper on a revised International Research Scholarship scheme. It was noted that the financial implications of the scheme needed further analysis.
UEB received a paper on the Research Infrastructure Fund (RIF) and a slight revision in the scheme for the next call.
UEB agreed to approve the draft response to the Welsh Government consultation on postgraduate doctoral loans by the 16 December 2016 deadline.
UEB received an update on LearnPlus.
UEB received the following regular reports
Director of Communications and Marketing Monthly Report and Forward Plan
Director of Development and Alumni Relations quarterly report
PVC International and Europe monthly report
PVC College of Physical Sciences and Engineering monthly report
Estates monthly report
Read about our strategic direction and focus on research and innovation, education, international and engagement.