UEB 9 May 2016
9 May 2016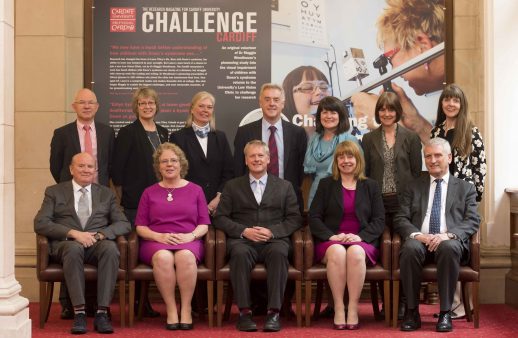 Congratulations were extended to Professor Amanda Coffey on her appointment as the new Pro Vice-Chancellor for Student Experience and Academic Standards who will take over from Professor Patricia Price in the next academic year.
UEB received a paper on Home/EU scholarships and bursaries. Its recommendations were agreed.
UEB received a paper on tuition fee policy and minimum fee levels for 2017/18. Its recommendations were agreed.
UEB received the draft 2017/18 Fees and Access Plan Application and agreed to delegate authority to the Deputy Vice-Chancellor to sign off the final version of the Fees and Access Plan for submission to Council.
UEB received a briefing on the National Assembly for Wales election results 2016.
UEB received the following regular reports
Cardiff Innovation System, Capital Building Projects
Monthly Activity Report on Research and Innovation
PVC College of Physical Sciences and Engineering monthly report
Read about our strategic direction and focus on research and innovation, education, international and engagement.