Vice-Chancellor's all-staff email – October 2015
29 October 2015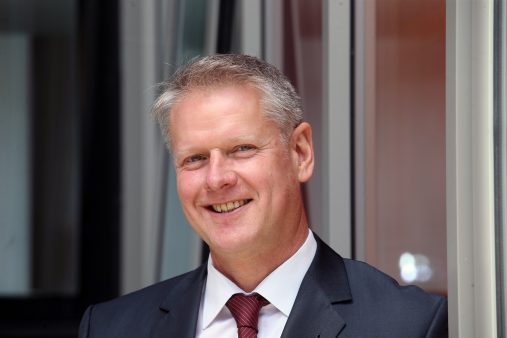 Dear colleague
Let me start with the issue that has received worldwide media attention over the last week or two: our invitation to Germaine Greer to deliver the annual Hadyn Ellis lecture on the subject of Women and Power: Lessons of the 20th Century. When we made the announcement, the reaction of our Students' Union Women's Officer was swift: a petition was set up calling for the invitation to Professor Greer to be withdrawn because she has expressed the view (amongst other things relating to transgender issues) that someone born biologically male cannot become a woman through having surgery.
I will say immediately that while I have great respect for Professor Greer and her academic achievements, personally I do not agree with that opinion. I believe it is everybody's right to determine their own identity – including their gender identity – and that the choices we make on such matters should be respected by others. Gender identity cannot be reduced to a matter of physicality, and is not purely or even necessarily constructed on the basis of biological attributes.  I am not alone in that view: Cardiff University has a proud and burgeoning LGBT+ community and supports any student or member of staff who identifies as transgender.
There is nevertheless no case for withdrawing an invitation issued to a distinguished and exceptional academic speaker on the grounds that the opinions she has publicly voiced on matters that don't form the subject of the intended lecture are offensive to others. The right thing to do is to take the opportunity to join the public debate which has been taking place and make the opposing case.
Finally, the argument that inviting Professor Greer to speak at a Cardiff University event amounts to an endorsement of all the views she holds on all matters does not stand up to a moment's scrutiny. The signers of petitions on both sides of this argument are entitled to their views. I am entitled to mine, and Professor Greer is entitled to hers. My preference is for debates to be conducted with courtesy and respect, but so long as all concerned remain within the law, we should be prepared to listen to each other without any necessary implication of agreement or endorsement. That is the nature of debate, and is a fundamental principle of university life.
Coming to other matters, I said in my last email that I would say a little more about the process of strategy development over the coming year. You will remember that The Way Forward is a strategy for the period 2012 to 2017. When I first arrived in 2012, I considered the need for a concise strategic document clearly indicating the direction of travel for the University to be urgent. It therefore had to be conceived, discussed and agreed at a rapid pace. We now have the opportunity to consider the period after 2017 in a more leisurely manner. To that end, earlier this month we devoted the annual Senior Staff Conference to considering what, in very broad terms, the key issues might be that are facing the University in the medium to long term. We were not debating a strategy as such, but considering some of the principles that should underlie it. We considered the pros and cons of the existing Way Forward document, and considered whether the general approach was the right one. We also considered the question of key performance indicators, how useful they are and how they should best be formulated. We talked about the underlying values and whether the strategy itself could be values-led. Finally, we talked about how to consult widely during the process of strategy development.
A week or two later we held a Council Awayday during which the governing body of the University considered some of those questions and agreed that it makes sense to devote the remaining part of the academic year to drawing as many members of the University and other stakeholders as is practically possible into a discussion that will help inform a new strategic document for the period from 2017. There will be lots of ways to contribute, but one of the most important will be via a series of six to eight events we will be holding during the course of this year. A cross-section of staff, students, Council members and stakeholders will be able to take part in discussions that will allow us to take a wide range of views and generate a range of ideas. None of these sessions will be actually drawing up a strategic document: the idea is to have extensive conversations so that a variety of options can be thought through. Ultimately I will oversee the writing of a final document which will need to be discussed at Senate and agreed by Council. The process will culminate in a renewed strategic document towards the end of 2016 to be launched in 2017. Further information on the planned sessions and on other ways you can participate will be available in due course.
Earlier in the month I was struck by a document that came across my desk from a Welsh think-tank called Gorwel, arguing that Wales as a nation is 'not an economic basket-case or lost cause', and with more ambition and self-confidence, as well as new ideas and collaborative working, could dramatically improve its position and profile. I was reminded of rather similar things that were said to me when I first came to the University. We hide our light under a bushel, people were saying; we need to be more ambitious and make sure everybody knows it. I think we have become much better at getting positive messages out into the world, not least in the report we recently launched that showed that for every £1 Cardiff University spends, we generate £6 for the Welsh economy. But there was one element of that line of thought that struck me. We are invisible in Cardiff, I was told; whereas other universities have massive signs advertising their presence there is little to tell people that a Cardiff University actually exists in Cardiff. Well I'm pleased to say that's changing. You may have already noticed that large, very visible signs are being put up in prominent places on our buildings in Cathays, and in due course as the programme of signage is gradually completed it will be impossible to overlook the fact that Cardiff University is a big presence in Cardiff. It's important to trumpet our achievements to the world, which we do on a regular basis, but being a visible presence in our own city is just as important I feel.
With best wishes
Colin Riordan
Vice-Chancellor
Read about our strategic direction and focus on research and innovation, education, international and engagement.