The Way Forward: Making it Happen
1 May 2015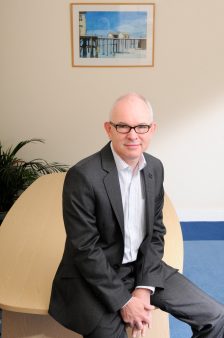 Last week I facilitated my second The Way Forward: Making it Happen session. Once again, it was a well attended session with enthusiastic and engaged staff from across the University.  I met staff who I wouldn't normally meet, learned some things about the University I didn't know (mostly good!) and heard some great ideas.
One idea that I  hope gets some traction is an 'invest to save' fund for the professional services, which would finance the implementation of innovations that could lead to greater efficiency.  I mentioned this at UEB and it was well received, albeit with a broadening of emphasis to 'invest to earn' for those parts of professional services that have the potential to generate external revenue. Regardless of its name it's an excellent idea.  Thank you to all who attended for your ideas and for contributing to a really enjoyable event.
Read about our strategic direction and focus on research and innovation, education, international and engagement.