Working together to achieve good policy for all
3 March 2015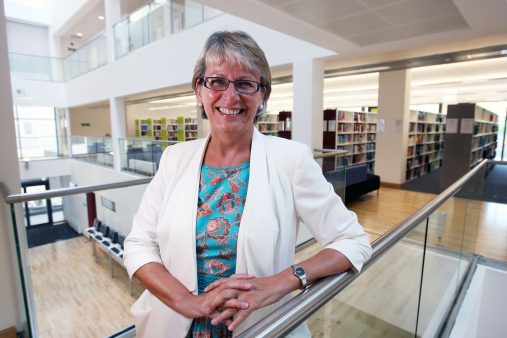 It was a pleasure to be present for a University-led fringe on mental health research at the Welsh Liberal Democrat conference this weekend.  The session, entitled "Combatting Stigma, Changing Lives: Driving New Approaches to Mental Health" brought together expertise from the National Centre for Mental Health, based at the University, along with the party's leader and health spokesperson Kirsty Williams AM, and Ewan Hilton, Executive Director of Welsh mental health charity Gofal.
The University's presence at Welsh party conferences is an opportunity for our academics to stimulate debate and inform policy-making. With the University ranked second place in the UK in terms of impact in last year's REF results, we are committed to ensuring that our expertise continues to support good policy both in Wales and beyond.
Tackling stigma towards mental illness is perhaps the next big challenge facing politicians, researchers, and practitioners alike. As NCMH Director Professor Ian Jones told the meeting, several decades ago, talking about cancer was taboo. Today, however, millions the world over survive cancer thanks to medical research. It may not be easy to talk about mental illness, but it is a conversation which can unlock so many doors. The Centre's drive to collect data from thousands of members of the public has the promise to provide researchers with the materials to examine the genetic, psychological and environmental factors that lead to mental health problems.
Speaking at the event, Laura Dernie, a champion for the work of the Centre, shared her own experience of living through depression, fighting stigma, and appealing to people to help with research. You can find out more about Laura's journey here.
I hope that Laura's inspirational story will encourage you to share your own experiences, and consider taking part in the Centre's study. By working with each other to overcome stigma and enhance our understanding, then together we can beat mental illness.
Read about our strategic direction and focus on research and innovation, education, international and engagement.