Transforming learning and teaching at Cardiff: get involved!
2 March 2015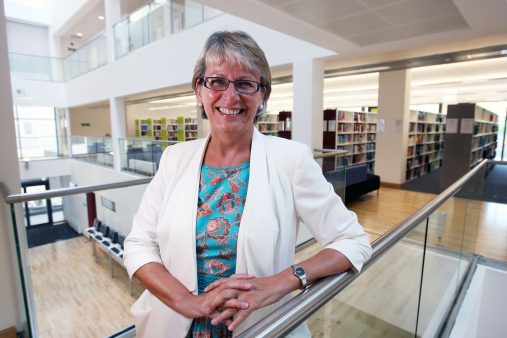 Today I have launched an open call to the academic community for expressions of interest in contributing to a multi-million pound portfolio of work I am leading to transform the student and staff experience of learning and teaching at Cardiff University.
The Education Change Portfolio comprises four major Programmes, each leading a series of projects:
Academic Engagement, which will focus on supporting academics to deliver excellence in learning and teaching through projects such as establishing a Centre for Education Innovation and a review of the CPD framework for learning and teaching;
Student Engagement, which will focus on supporting students to fulfil their learning potential and maximise their employability prospects. Projects currently planned will look at assessment and feedback, module evaluation, active learning, global and mobile learning and personalised learning pathways;
Learning Environment, focussed on making the teaching and learning environment accessible and inclusive through work to enhance the current VLE and support digital learning, including the Learn Plus and timetabling projects already in progress;
Student and Programme Data Lifecycle, focussed on improving how we capture and use programme and student data in order to better understand and respond to students' needs. Key projects here will include the core student record, attendance monitoring, admissions, SIMS reporting and learning analytics.
It is vital that these Steering Groups – and the projects within them – include strong academic representation from colleagues with the passion and drive to shape the ongoing development of the Portfolio and to champion its work across the academic community.
Our aim now is to establish a pool of enthusiastic and motivated colleagues keen to contribute to this exciting work, be that through participation in one of the four Programme Steering Groups or through involvement in a specific project. If you are interested and would like to find out more please speak to your School Manager. The deadline for expressions of interest is 13 March.
Read about our strategic direction and focus on research and innovation, education, international and engagement.