Higher Education for the Nation
22 January 2015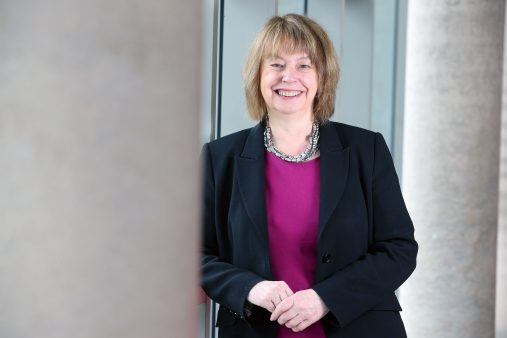 Today I attended the Higher Education Funding Council for Wales (HEFCW) Annual Meeting. It was a good opportunity to meet HEFCW Council members as well as counterparts from other Welsh universities. There was a real buzz around how well Welsh Higher Education Institutions (HEIs) performed in REF 2014.  David Allen, Chair of HEFCW noted that a "third of our research is actually leading the way across the globe, and a further half is held in considerable esteem internationally … a matter of huge significance for our universities. Universities in Wales have also been recognised for the impressive contributions they make outside academia, with half of the submitted work having a 'world-leading impact' on all our lives".  It's good to note that Cardiff University performed outstandingly on the impact indicator and was ranked 2nd in the UK as well as being ranked 5th university in the UK based on quality of research.
The challenge now is for us all to improve which will be particularly demanding given the current financial climate for HE in Wales.  I took the opportunity to raise the issue of funding for PGT in Wales and for Welsh-domiciled students, something which will no doubt feature in institutional responses to the Diamond Review.
The meeting also saw the launch of Higher Education for the Nation, a comprehensive report on what Welsh universities do for Wales.  It looks at how HEIs in Wales contribute to the economy, growth, sustainability, healthcare, communities, culture and many other areas important to the country's development.  There has clearly been a step change in Wales and we need to be confident in communicating it.
Read about our strategic direction and focus on research and innovation, education, international and engagement.