Widening access to graduate jobs
14 January 2015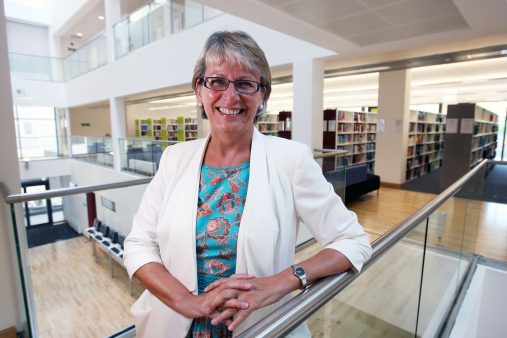 There was much discussion across the media today of a report published by High Fliers Research suggesting that graduate recruitment is expected to reach its highest level for more than a decade this year. The Way Forward sets out our commitment to preparing highly employable graduates and we are working hard to ensure that we have the right academic provision, support systems and co-curricular opportunities in place to maintain and build further upon our existing success in this area.
The report also got me thinking about how we enable all our students, whatever their background, to benefit from this improved employment market. Widening access is not just about recruiting students from under-represented groups; it is also about having the right support mechanisms in place throughout the student lifecycle to ensure they succeed and progress into graduate jobs. This is something we take seriously at Cardiff University. For example, our work with care leavers, one of the most under-represented groups in higher education, has been recognised nationally as sector-leading. Through a range of support packages, we seek to minimise potential barriers to success by providing access to dedicated support staff, mentorship, financial support and year-round accommodation. Of course, every student's needs are different and our Student Services will continue to evolve to meet new challenges and opportunities. Even when graduate employment prospects are more encouraging, we need to be sure that all our graduates are "future ready" and are prepared for a dynamic world of work that will provide challenges that we can't fully appreciate in 2015 given the speed of advancing technology. Supporting care leavers is one aspect of the work we are doing in this area; you can find out more here.
Read about our strategic direction and focus on research and innovation, education, international and engagement.