Vice-Chancellor's November all-staff email
28 November 2014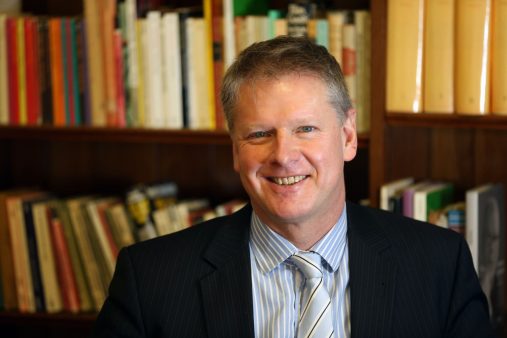 Dear colleague
Following on from last month's launch of the GW4 Alliance in London, this week we held the Wales launch at the Wales Millennium Centre. It was extremely well attended and I was grateful for the very positive approach of the Welsh Government. The enthusiasm for the project displayed in the speech by Mr Ken Skates, Deputy Minister for Culture, Sport and Tourism, and former Deputy Minister for Skills and Technology, was gratifying, and the supportive words from Mrs Edwina Hart, Minister for Economy, Science and Transport were most welcome. In my speech I emphasised that this collaboration will benefit Wales by creating a critical mass that would otherwise be unachievable. We will be able to link into our Welsh networks from GW4 in ways that will be of benefit to all. Indeed, Aberystwyth is a member of the Doctoral Training Partnership of which GW4 forms a substantial part, so it is already happening. The beauty of universities is that often in order to be competitive, you need to collaborate, and regional collaborations oriented around high-growth cities – such as GW4 – are amongst the most productive of all.
One area in which Cardiff University needs to compete more effectively is fundraising. If you attended any of the all-staff briefings I gave earlier this term you may remember that we almost tripled our gifts and pledges last year, but only to a comparatively small total of £4.5m. The colleagues engaged in this activity are extremely committed and have had some signal successes but we do need to improve further. That's why I'm delighted to announce that we've been able to make an excellent appointment to head up the Development and Alumni Office. After Christmas Tania ('TJ') Rawlinson will be joining us from Bristol University, where she was responsible for delivering their landmark £100m campaign. Bristol recently announced that the target has been not only achieved ahead of time but exceeded. So TJ comes to us with excellent credentials and I'm very much looking forward to working with her.
Earlier this month I took part in a panel discussion at an event organised by the British Council and the Chinese Embassy, the China Mobility Forum, held to celebrate forty years of Sino-British co-operation in student exchanges. What struck me was the very lively audience engagement; even though we overran there wasn't time to take all the questions that the mixed audience of students, staff and other interested parties wanted to put. The biggest change I observed compared with what might have been expected a few years ago is that the bulk of the questions were about UK students going to China rather than the reverse, which fits well with our outward mobility strategy. There was also a very pertinent observation to the effect that in promoting outward mobility we need to ensure that students from less privileged backgrounds are included and supported; research shows that study abroad, for a variety of reasons, tends to be more the preserve of students from wealthier homes. I am aware of this issue but it was a timely reminder to ensure that we are doing everything we can in this respect.
We had two delegations from China this month; one led by President Dong Qi of Beijing Normal University (BNU) and one led by President Zhui Chongshi of Xiamen University. Both are excellent universities and very good partners for Cardiff. I signed a co-operation agreement with President Dong Qi which will lead to the establishment of a Joint College which will be unusual in that it will be sited here as well as in China and will emphasise UK and EU students going to China. With President Zhui Chongshi of Xiamen I signed a letter of intent regarding the establishment of a joint fund which will allow research and teaching co-operation and exchange. Xiamen is a long-standing partner, being the home university of our Confucius Institute, which makes an important contribution to our Languages for All programme and promotes Chinese language and culture in a variety of ways. I'm genuinely excited about both of these agreements, which will add further dimensions to our existing co-operation with China and will make great opportunities available to both the staff and the students of all the universities involved.
I'm glad to say that since my last email the industrial action in respect of the Universities Superannuation Scheme has been suspended whilst negotiations take place. The Joint Negotiating Committee has until its meeting on January 15 to reach an agreement. I believe that both sides do genuinely want to achieve a resolution despite the complexities and difficulties I outlined last month, so we shall have to keep our fingers crossed.
Fingers crossed too for the Research Excellence Framework result on December 16 (toes too, ideally). I will send my monthly email with our preliminary analysis as soon as the embargo is lifted (00:01 on 18 December), so that nobody need wait a moment longer than necessary for the details of how we did.
With best wishes
Colin Riordan
Vice-Chancellor
Read about our strategic direction and focus on research and innovation, education, international and engagement.